Scarlet Blade Launches Closed Beta Test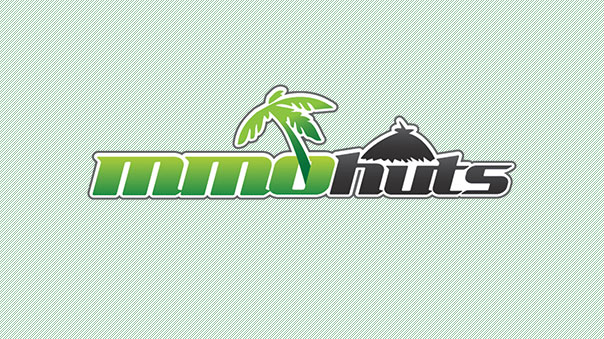 The moment that thousands of fervent fans have been waiting for is finally here! Aeria Games, a leading global publisher of free-to-play online games, has begun the closed beta test for Scarlet Blade, the most anticipated massively multiplayer online role-playing game (MMORPG) in the publisher's history. After incorporating the feedback from its limited alpha test, Scarlet Blade is now in the last stage before it officially launches.
Scarlet Blade takes place in the distant future after a devastating invasion by the insidious Narak has nearly eradicated the human race. Having retreated underground, the survivors genetically engineered the Arkana—warrior women possessing vastly augmented strength and abilities capable of surviving the uninhabitable surface.
Taking the role of commanders, players will guide their chosen Arkana through gorgeous open environments and group up to delve into perilous dungeons. The unique locales to explore include Drasilmarsh, a temple stronghold of the frog-like Batrachian race built into a giant tree, and the Derelict Tunnel, an abandoned mine and hideout of the seedy Buzzard drug cartel. A more dangerous threat lurks in the Bitterstone Core dungeon, where the traitorous humans of the Shadow Army conduct twisted experiments and schemes to support the Narak.
"This is a monumental day for Aeria Games and our vast community of dedicated fans," said JT Nguyen, Chief Operating Officer, Aeria Games. "Through its polished gameplay, huge PvP battles, and eye-catching visuals, Scarlet Blade has garnered one of the largest followings of any MMO that we've ever had the privilege to publish. We're very excited and confident that it will be a strong flagship title for many years to come."
Aeria Games is also offering Founder's Packs for players interested in getting a head-start with useful in-game items, as well as exclusive mounts and costumes that will never be offered again. Physical gifts, such as Scarlet Blade posters and flasks, are also available. For a limited time, players can visit the Founders page and check out these exclusive items offered in several different packages.
Next Article
Last week, Perfect World released a new update for Swordsman: Gilded Wasteland with changes to leveling, a Snow Town contest, and more.
by MissyS
Digital Dinosaur™ Games today announced the release of Dungeon Battles: Heroes of the Throne, an evolutionary, Free-To-Play, action strategy...
by Mikedot
Evolve is kicking off its "Big Alpha" test weekend today and running through the Halloweekend.
by MissyS