Sacred 3 Gears up for Glory on August 5: Pre-Order Now Available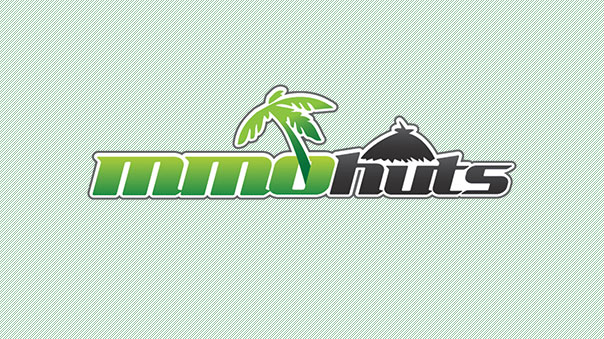 Prepare to enter the fantasy realm of Ancaria. Today Deep Silver announced that Sacred 3 will storm into retailers on August 5 for for the Xbox 360® games and entertainment system from Microsoft, Windows® PC and PlayStation®3. and PC. Sacred 3 is the third installment in the Sacred universe where good is pitted against evil in a timeless battle filled with non-stop action and the chance to become the ultimate hero. Featuring incredibly immersive and engaging drop in/drop out seamless co-op gameplay, players must outperform and outshine their teammates in epic battles where victories are shared, but glory can only belong to one. Pre-orders for Sacred 3 are now available with exclusive bonuses for fans in North America.
All fans who pre-order Sacred 3 will be able to jump into Ancaria primed for battle with the playable Malakhim character, who uses mysterious blood magic to combat the armies of Emperor Zane. Additionally, fans that purchase Sacred 3 at GameStop will receive the Underworld Story mission pack, the playable Malakhim character and the exclusive Z4ngr13f Weapon Spirit.
Weapon Spirits are a brand new addition to the Sacred universe in Sacred 3. Players will be able to enhance their weapons with these upgradable and interchangeable weapon augmentations, each with their own unique buffs and debuffs. Certain Weapon Spirits even take the form of previous characters from the Sacred franchise, to help aid players of Sacred 3 in their fight against the hordes of evil.
Sacred 3 features classic arcade Hack 'n' Slash action centered around drop in/drop out cooperative multiplayer for both offline (2 players) and online (4 players) play. The game brings back favorite characters such as the Seraphim, Ancarian, Khukuri and the Safiri, and introduces the aforementioned new character, Malakhim. Each character class features its own unique skills and weapons that can be upgraded to match the player's very own combat style. Master the art of war and fight through enemy hordes and try to outshine fellow companions on the way to become the greatest hero of all.
Battle of the Immortals announces that 250,000 characters have been created since the game went into Open Beta on May 4, 2010.
by Guest
Land of Chaos Online open beta begins today, August 3, 2010. Since closed beta, Alaplaya has added numerous new features and fixed bugs.
by Guest