Ryzom Releases 'Jena Year 2602' Patch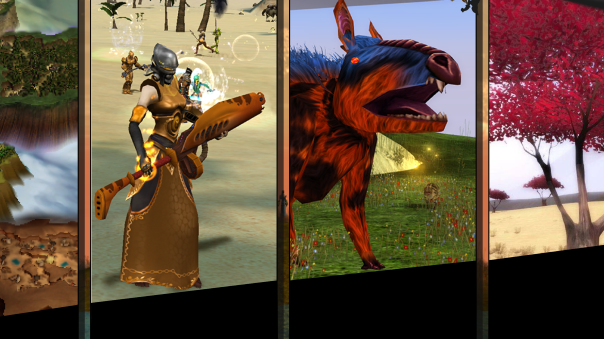 Ryzom was originally released in 2004, and is a 3D MMORPG running on Windows, Apple, and Linux, and is available on Steam. They released a new update for the month of February, the "Jena Year 2602" Patch. With this update comes Guild Islands, which have been found by The Brotherhood of the Fortunate Gubani. Guilds can settle on these islands for a small fee of course. But they can customize it as they see fit, whether it's to organize intra-guild events or just invite some friends over. The beginner's island, Silan has seen a strange occurrence. A peculiar dome has appeared and the Rangers found out it is being used by a Yubo mother to nurse her young. This is a mutant Yubo though, and absolutely must be dealt with.
Rangers can also now resurrect directly at the entrances of mini-vortexes, and several new paths on Atys have moved about. The Marauder shops have also unlocked the ability to change the tint of teleportation crystals. This update also came with a host of updates, bug fixes and more. The website was redesigned, shooting weapons were redesigned/balance and much more await. The patch notes can be found below.
Intrepid Studios has a massive update for Ashes of Creation for the summer, and the full update can be found in the link below.
by Ragachak
A fantasy MMORPG set in the "Record of Lodoss War" anime world is live on the gaming platform, Game & Game and went live on Augu...
by Ragachak
The development team behind Dungeon Fighter Online is currently hosting a 24-hour livestream to celebrate the arrival of DFO Global Version
by Mikedot