Runescape Unveils Twitch Prime Package for Free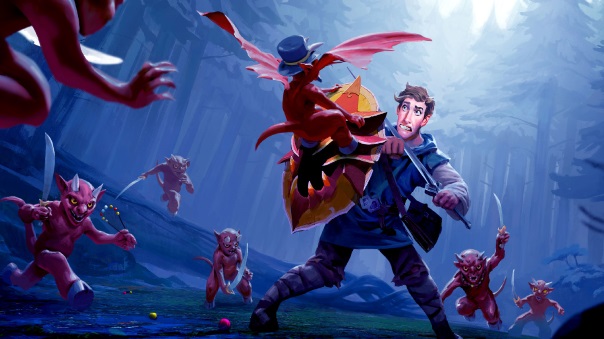 Jagex premieres a brand new "Adventure Calls" trailer for Runescape on their Twitch Channel, and also offer a Twitch Prime Package that gives $50 worth of in-game gear for free. Darren, the star of the MMORPG's trailer discovers how heroes are forged. Witness Darren going from a wet-behind-the-ears beginner to the (almost) slayer of King Black Dragon, an iconic Runescape boss, before he passes the shield of legends on to a new hero-in-waiting. The beginning of an adventure is never an easy one, but this Twitch Prime Package from Runescape will definitely help would-be adventurers get a head start and discover what makes Runescape so magical. It includes the following items:
1 x Month membership to RuneScape and Old School RuneScape
 Exclusive Umbral Armour
Exclusive Umbral Flame Blade
Companion pet
2 x Umbral Chests (guaranteed super-rare prize)
15 x Treasure Hunter Keys
200 x RuneCoins
Early access to 'Twitch purple' player skin
This bundle will be active through today until September 19th and can be redeemed through the Twitch Prime link below.
"Anybody who has played RuneScape over the years will know that seizing adventure with both hands will take them on a journey across the game world, whether that's battling three-headed
dragons, sailing the seas of The Eastern Lands, or even interacting with the gods themselves. The new trailer introduces players to Darren as he begins his own adventure to smite King Black Dragon and make great friends along the way."
Watch RuneScape – Adventure Calls from RuneScape on www.twitch.tv
Next Article
GamesCampus has announced that transfers have successful begun from the SevenGames European servers of Drift City.
by MissyS
WSGame is celebrating its one million registered players milestone with four events for Soul of Guardian.
by MissyS