Runescape Prepares to Get Into The Holiday Spirit With 'Winter Weekends 2018'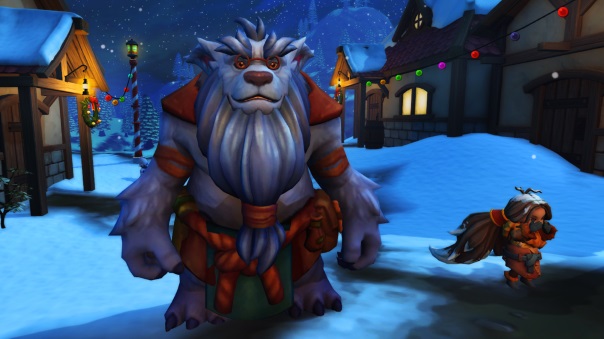 As the nights grow longer, and the holiday season comes closer, Jagex is getting ready for the season the right way: Winter Weekends 2018. They're returning to Runescape and enabling players to unlock temporary buffs and skill perks. They take place every weekend from the 30th of November until the 7th of January, and are an opportunity for players to explore more content and gather rewards, depending which weekend it is. The schedule of buffs and perks is below.
A seasonal quest, Violet is Blue, is also heading to the game and is set to launch on 17th December. Players will take part in a magical adventure as they help a little girl raised by yetis realise her dream of visiting the annual yeti festival. A magical and heart-warming tale, Violet is Blue is RuneScape's answer to those Christmas adverts.
Winter Weekends 2018 Timeline:
30th November to 3rd December: Elite Dungeons & Dungeoneering
7th December to 10th December: Deep Sea Fishing & Fishing
14th December to 17th December: Combat & Slayer
21st December to 24th December: Gathering & Support Skills
28th December to 31st December: Minigames
4th January to 7th January: Player-Owned Farms & Farming
Mistwalker Corporation's fans can anticipate a special update for the successful mobile and tablet role-playing game Terra Battle.
by DizzyPW
Maata Games has announced the launch of its endgame update on 13 worlds of strategy MMO, Erectus the Game.
by MissyS
Otherland: Next is developed by Drago Entertainment, creators of the Otherland MMO. It kicks off with the Fire Isle expansion.
by Ragachak