RuneScape Celebrates Its 12th Year Online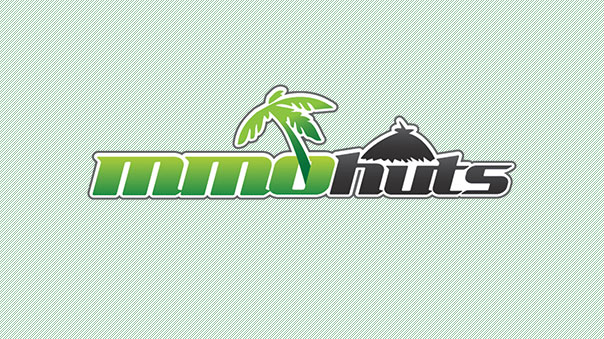 Jagex, the creators of the hugely popular and multi-award winning free-to-play adventure game RuneScape, today celebrates the game's 12th anniversary with a host of community competitions and in-game events.
RuneScape launched its first public beta on the 4th January 2001 and in the 12 years since has grown into one of the largest and longest running online games in the world, attracting millions of players from around the world who log in and play every day.
2012 was a year of massive numbers in RuneScape. Over the last 12 months RuneScape players have clocked up in excess of 486 million hours of gaming and have put more than 3.2 billion players to the sword. The most significant statistic however, was achieved in July when RuneScape welcomed its 200 millionth account into the game.
Mark Ogilvie, RuneScape Design Director, commented, "2012 was filled to the brim with content updates both large and small. Last year saw flurries of graphical reworks of the popular areas of the game, bigger and better boss monsters, an overhaul of the combat system, new starting areas as well as the challenging task of introducing voice acting into the game. For me, the highlight of the year was undoubtedly witnessing the creation of the 200th Million RuneScape account, which secured the game's place as the most played online game of all time. But 2013 is going to be even better."
As the game begins its 13th year, the RuneScape development team have huge plans for 2013, ensuring that this year is bigger, better and more ambitious than ever before. 2013 promises to be the year that will allow players to experience a faster, pure HTML5-powered RuneScape. To satisfy RuneScape's biggest fans, 2013 will also see the release of two brand new skills; a Grandmaster-level quest, Wilderness Warbands, a Construction skill rework; an improved grouping system; and the ability to customize your own game screen/interface – and that's just for starters.
To ensure that RuneScape's birthday is suitably celebrated in game, the RuneScape community team will kick off the birthday celebrations with the first of 12 player events which will run throughout the birthday weekend.
Next Article
The World Championship draws near and the incoming roster is shaping up, but who will represent Europe?
by Kings Decree
Today, Nexon EU is holding an international poll event between 3rd and 10th February for their fast-paced multiplayer FPS, Combat Arms.
by Mikedot
GameSamba released their free-to-play mobile title, Attack on Titan: Assault on iOS this weekend.
by Ragachak