Runes of Magic: Chapter III dated May 18th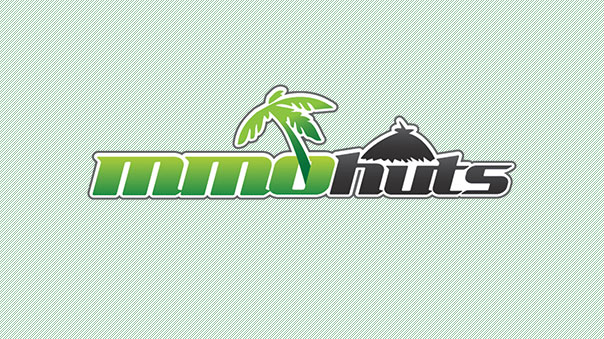 Runes of Magic players will be glad to know that the newest expansion, Chapter III: The Elder Kingdoms, has been given a release date: May 18th.
The release on May 18th will begin the series of Chapter III releases to take place during the summer, by releasing Thunderhoof Hills, the first new zone for characters level 55+ which also contains the city of Dalanis. Later in June, the second area will be released, with content thereafter to be released each month.
The Original Press Release:
Frogster announces release date for the third Chapter of Runes of Magic – The Elder Kingdoms

Third Chapter opens to the residents of Taborea on 18th May

Berlin, 6th May 2010: Frogster, a leading publisher of online games, today announced that the large main release of the third chapter of Runes of Magic will take place on May 18, 2010. The comprehensive expansion adds a large new game region, several dungeons, loads of new quests and many more challenges and features.

'Chapter III – The Elder Kingdoms' takes players to the newly rediscovered continent Zandorya. Here the old kingdom of Dalanis lies in chaos and turmoil with plotters scheming behind the throne of the child-king Callaway. Little remains of the old glory of the ruling dynasty from the time of the legendary King Kalume. In total desperation, the people long for the return of the old heroes. So now it's down to all brave adventurers to support the young regent and bring order to the chaos.

Level 55+ adventurers can already take their first steps into the new kingdom full of intrigue and uprisings when they enter the 'Thunderhoof Hills', the first territory in the 'The Elder Kingdoms' already launched previously.

Following on to that, the launch of the update on 18th May marks the main release of Runes of Magic 'Chapter III – The Elder Kingdoms'. As early as June, within the framework of the third chapter, there will then be another new territory loaded onto the live servers. Additional content will follow on a monthly cycle. More information at www.runesofmagic.com/en/chapter3.html
Next Article
Dubbed "Rising Flames," the episode focuses heavily on the aftermath of Mordremoth and the stirrings of the Elder Dragon Primordius.
by Outfoxed
The headset consists of a metallic brainwave reading technology known as the Neurosky Mindwave interconnected with bluetooth to a visor.
by DizzyPW
League of Angels: Heaven's Fury is set to redefine the MMORPG experience on mobile (available on Android™ and iOS).
by MissyS