Runes of Magic begins Expedition 60 program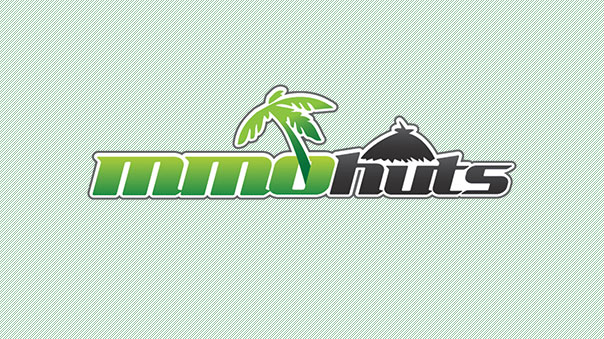 Runes of Magic is preparing once again for the launch of its second expansion, Chapter III: The Elder Kingdoms. This time, Frogster is holding "Expedition 60," a special 10-week training event designed to help players get to level 60.
"Expedition 60" begins this week with offering 50% bonus experience. The experience bonus will last from Friday, April 16th until Sunday, April 18th. Future weeks haven't yet been revealed, but we will keep you up to date.
Chapter III: The Elder Kingdoms will raise the level cap to 60, introduce a new continent, guild wars, guild mini-games, and a new collectible card system.
The Original Press Release:
Frogster Helps Players Get Ready For Runes of Magic Chapter III

Large Training Program Starts this Weekend Leading to 'The Elder Kingdoms'

SAN FRANCISCO and BERLIN – April 16, 2010 – Frogster today announced that it is starting a 10 week training program beginning this weekend, to get players ready for the third chapter of Runes of Magic. "Expedition 60" is aimed at helping players achieve level progress and reach the high-level regions of the current game in preparation for the upcoming expansion, 'The Elder Kingdoms'. The first stage of this large update will be released next week.

In the first step of "Expedition 60", Frogster will provide a 50% XP Bonus this weekend. As the weeks progress, there will be more bonus activities to intensify the training. As part of the program, Frogster will also be staging extensive in-game events and contests leading up the release of 'The Elder Kingdoms'. Players can visit the official Chapter III website at: http://www.runesofmagic.com/en/chapter3.html for regular updates on the initiative.

"Recently Runes of Magic reached a significant milestone with the announcement of
three million registered players in North America and Europe," said Andreas Weidenhaupt, CEO, Frogster Online Gaming. "As the game community grows on a daily basis, Frogster is celebrating by creating a very special training program leading up to the launch of 'Chapter III – The Elder Kingdoms'."

As previously announced, the first stage of Runes of Magic Chapter III − The Elder Kingdoms will contain the first region of the new continent Zandorya with the kingdom Dalanis and lots of new content, an expanded in-game monster card system, three new guild drill grounds, six new guild quests, a stone wall upgrade for guild castles and much more to be introduced next week.
Next Article
Daily MMO news featuring Perfect World and DCUO.
by Guest
Now in its seventh year, the scholarship has played a major role with helping aspiring game developers gain knowledge and skills in the video ...
by DizzyPW
After the scheduled maintenance on Tuesday, March 5th, the Season 13: Part 2 content update will bring a host of new features into the game.
by Ragachak