RuneFest 2019 Thoughts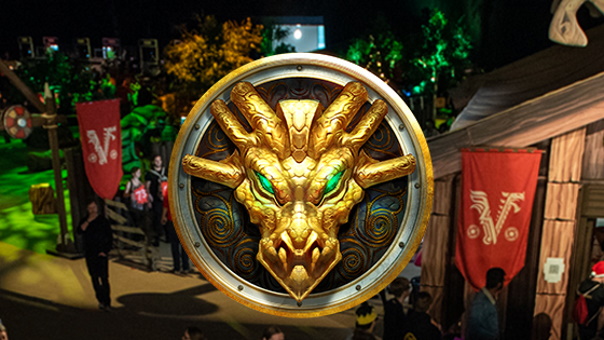 If you'd like to also see the announcements made during RuneFest, click the link below. We also have an interview coming soon, be on the lookout.
When RuneScape first came out, it wasn't for me. I was much happier playing my text-based MUDs. It's what I was used to, and I didn't much care for change. I guess in that way, I feel like I have something in common with this community I have now in some way, become a part of. As RuneScape has grown over the years, I feel like OldSchool RuneScape is much more popular. I don't have any genuine numbers to back that up, but I can tell you that anytime OSRS was the focus of RuneFest, the entire main area of the venue was packed, and people had to stand just to participate. RuneFest 2019 took place this weekend, and I was invited to join in on the festivities over in Farnborough, England. Honestly, I had a blast joining in on the excitement, even if I didn't get all of it. But that's not important! Every panel and event I took part in here was a blast, and the community was enthusiastic. Some incredible cosplay, funny moments,
This year's theme was focused around the last major update to RuneScape, "The Land Out of Time". This included an amazing (frustrating) 9-hole putt golf course, and a gigantic volcano where you could enter to try out some of the new content coming to RuneScape and RuneScape Mobile. I did not really get a chance to do that, unfortunately, but the RuneScape updates would not have done me much good, as I'm still very new to the game. There were several thousand players joining in on the festivities this year, and while sure, that's no match to the millions that play the game, I wonder if it would change if the locale were different. Were there an American RuneFest, I wonder how many people would turn up to that, comparatively speaking. Speculation sure, but I am always curious.
I've been to quite a few gaming conventions and events now, but this is the first one I've attended that put such a huge spotlight on their community, with the Golden Gnome Awards. It was an awards ceremony that highlights the most positive and shining parts of their community. Not to mention, that building was once again packed for the show. Good music, good drinks and food, and a crowd that was definitely hype for it. No community is perfect, and there are always bad apples, but I appreciate them taking the time to point out the good in theirs, between this, and the OSRS Content Creator Show.
This was another positive highlight for me, where the big names in their community discussed memes, as well as what drives them, or interesting things they do on their videos. I wasn't familiar with any of them before, but I respect their hustle to do something new, something big, especially in-game that is not exactly new. That's not an easy thing, to keep it fresh in an older game, but they are finding ways. It's an incredibly passionate community, and I appreciate that they're slowly rebuilding their classic game, only adding to it when it's something the community requests. This was a great deal of fun, but I think I enjoyed the lore discussions the most.
Partially because I was still learning, but the discourse on the politics of the human kingdoms was fascinating. One of my favorite things is learning about fantasy worlds that I don't know much about, so it's easier to delve into. I've been playing a fair bit of RuneScape as of late, so having some background on the kingdoms I'm exploring is nice. Though it just makes me wish I could start in a variety of these kingdoms when making a new character. I'd love to make a fresh RuneScape character that starts in the Vampire Kingdom of Morytania.
RuneScape has a terribly passionate community, and it's been a pleasure to mingle amongst them, to hear about what they enjoy, what they love about the game. I'll find my own enjoyment, but I can clearly see it's a community deeply passionate about this game. RuneScape is still evolving, after eighteen years, with new content, new skills and new challenges to overcome. My original rejection of RuneScape came from not wanting to try new things, but here I am, eighteen years later, genuinely enjoying my time diving into this MMO. What drew me to RuneScape after all this time? It's relaxing. So many games I play are stressful, and require a great deal of my time, patience, and are competitive versus other players. RuneScape is a game I can just settle into, relax, and do some adventuring. It has soothing music, is pretty open-ended, while also having storylines and quests to tackle. I can just play my character however I'd like, and it's just a fun experience overall.
I am glad to be a part of the RuneScape community.
Next Article
Today, French/Swedish developer Lightbulb Crew announced that their long-awaited MOBA-Shooter hybrid, Games of Glory, is now live on Steam.
by DizzyPW
Unlike traditional mods, the best designs that are submitted will feature in the final game.
by MissyS
It's not always so easy to keep a game fresh and new, but League of Angels: Paradise Land is working on doing just that with a new game m...
by Ragachak