RuneFest 2014 'most successful to date'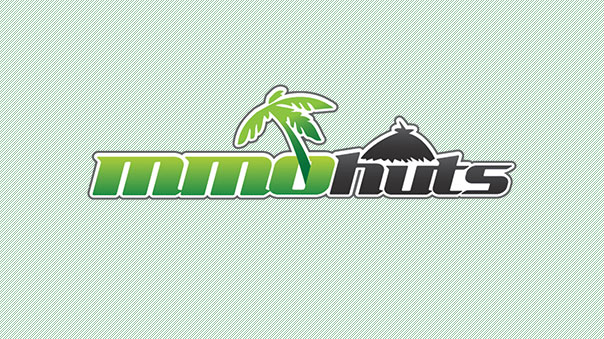 Jagex Games Studios, creators and custodians of the MMORPG, RuneScape, is thrilled to share news of yet another successful RuneFest fan convention. Held, once again, at London's Tobacco Dock, the event saw some of the game's most loyal players traveling from as far as the United States and Australia to attend.
Chronicle: RuneScape Legends, a new multi-platform collectable card game due for release next year, received a warm welcome upon its unveiling. However, this was just one highlight in a day packed with presentations about the future of the game, developer Q&A sessions, cosplay competitions, live music and a host of other diversions and distractions.
RuneFest 2014 also celebrated the closing months of another successful year for the evergreen game, which experienced a 20% increase in membership in July alone. Keen to build on that momentum, RuneScape's design director, Mark Ogilvie, took to the stage to announce plans for RuneLabs. An extension of the Player Power initiative which launched at the start of 2014, RuneLabs will invite players to submit feature ideas, amass support from the wider community, and then vote the most popular ideas into development.
Beyond the confines of the venue, the wider community was able to experience the excitement of the day by tuning into two Twitch livestreams; the main stream, a magazine show that brought the best of RuneFest to viewers around the world, and the gameplay-focused second stream, achieved a combined peak concurrency of 16,000, a 10% increase on 2013. In addition, more than 2,000 tweets were sent using the event's #RuneFest hashtag, which enjoyed a collective readership of more than 1.7 million people.
Jane Ryan, community and events director at Jagex, said: "RuneFest has been building in scope and scale since the inaugural event in 2010, so we're thrilled that this year we delivered the biggest and most successful RuneScape fan convention yet! In addition to the fantastic reception we received from our fans at the Tobacco Dock itself, it was great to see that many thousands more took part online through Twitch, Twitter, and other social media channels."
The event also bore witness to an unprecedented broadening of RuneScape bonds usage. The digital currency allowed 40% of RuneFest attendees to obtain event tickets through their in-game wealth. Furthermore, a number of players used bonds to 'pay' for their accommodation and flights to the event, allowing them to attend RuneFest without spending a penny of real world money.
"Our community means the world to us, so it's fantastic to be able to give something back with the RuneFest events," said Phil Mansell, vice president of RuneScape. "We are always really excited to celebrate the game and its players, and to share our plans for the year ahead – especially in the run up to 2015, when we'll expand the RuneScape universe with Chronicle: RuneScape Legends, introduce RuneLabs, and celebrate the 200th quest in the game."
Stay tuned for our RuneFest video compilation!
Fakedice, an independent developer based in Korea announced today their development of DICETINY, a PC board game mashed with dungeon crawler a...
by Mikedot
Wargaming, the leading free-to-play MMO developer and publisher, announced today that the highly anticipated flight combat MMO title, World of...
by MissyS