RUNE STORY RPG: Now Available for iOS and Android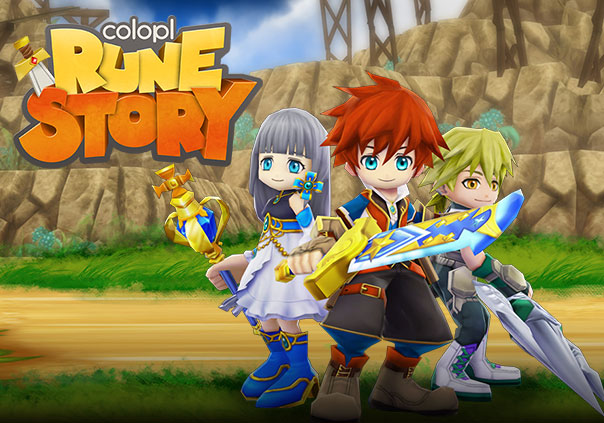 COLOPL NI, Inc., in association with gumi Inc., today announced the global release of Colopl Rune Story for iPhone, iPad, iPod touch, and Android devices. Based on White Cat Project, the chart-topping mobile Action RPG in Japan, Colopl Rune Story is now available in the West re-imagined for an international audience. Players are invited to download Colopl Rune Story free today:
App Store: https://itunes.apple.com/us/app/colopl-rune-story/id1010987911
Google Play: https://play.google.com/store/apps/details?id=jp.coloplni.wcatus
Get a glimpse of the action in the trailer: https://www.youtube.com/watch?v=Meanm5mbPGc
In Colopl Rune Story, players embark on a story-driven journey that blends RPG, city-building, and resource-management elements. From the flying island of Astora to the final destination of "The World's End," players must use a mystical rune compass to uncover ancient magical runes that fell from the sky centuries ago. Recruiting and training hundreds of characters, joining forces with other players, as well as building a town from which to harvest resources and upgrade weaponry are key to leading a strong army.
Key features of Colopl Rune Story include:
Over 1,000 Story Quests: Journey through 11 flying islands with hours of gameplay and a narrative told through full-motion cut-scenes reminiscent of Japanese RPG classics.
Over 200 characters to play: Unlock fighters from an extensive roster with thousands of weapon combinations within six classes—Fencer, Lancer, Warrior, Brawler, Sniper, and Mage.
Real-time co-op missions and guild system: Meet other adventurers online via Colopl Rune Story's robust multiplayer system to form guilds, perform magnificent combo attacks to slay epic bosses, and gain Guild Points from competing co-op quests to earn special rewards.
Real-time city living: Assume the role of mayor to build a town from which to harvest food and supplies, maintain training centers to level up the fighters, and forge weapons.
"After the monumental success of White Cat Project in Asia, we sought to create a newly evolved version of that experience fit for the international market," said Shohei Yoshioka, CEO of COLOPL NI, Inc. "By maintaining the one-thumb controls and building upon the character roster and online capabilities, we created Colopl Rune Story as a brand new adventure for mobile's newest operating systems and devices."
For more info, visit http://runestorygame.com
Next Article
GamesCampus has revealed that the closed beta testing for Legend of Edda will begin on November 29.
by MissyS