Rumble Fighter's Transfer to GamesCampus Goes Through a Complicated Process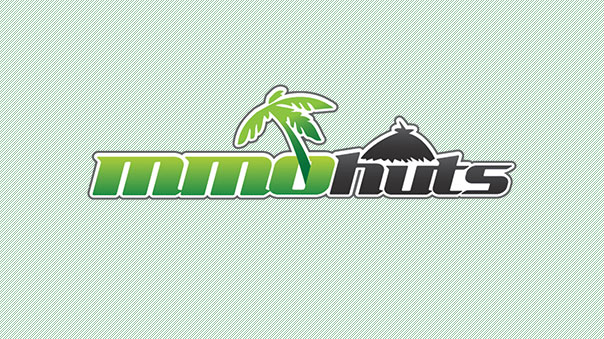 Online game publisher GamesCampus is excited to announce that it will be taking over and relaunching the popular action fighting MMO game, Rumble Fighter. OGPlanet, the previous publisher, will be officially closing the service for Rumble Fighter on May 23rd due to the termination of the contract. GamesCampus will be working with NimoniX, developer of Rumble Fighter, through the game's transition from OGPlanet and plan to launch as soon as the end of May.
"We're very excited to have Rumble Fighter added to our library," said GamesCampus CEO, David Son. "I look forward to working with NimoniX closely to further develop and grow the game's popularity and reach. Our company welcomes all Rumble Fighter fans, new and vets alike, to the GamesCampus family!"
"Rumble Fighter is in great hands with GamesCampus," said Kyongwan Kim, CEO of NimoniX. "I have no doubt that GamesCampus's strong experience will be an asset in providing the best in service and satisfaction to our fantastic player base."
Character account transfer services are currently available at http://rumbletransfer.gamescampus.com/
However, the current transfer process is considerably messy, complicated and only allows players to bring up to 30 items with them. Details from the new official Rumble Fighter Facebook page suggests that OGPlanet has not given Nimomix proper access to OGPlanet's user account data in order to make a legitimate transfer service.
An official statement from Nimonix Staff states:
"Dear Fighters,

Unfortunately, we have not been able to use our OGP accounts any more.

As we said in the Service Transfer Announcement, we are greatly appreciative of OGP's effort for Rumble Fighters service. So we don't really want to finger point at OGP. As you know, only God knows the truth. We respect OGP's opinion and also OGP must have their own stance on this position.

At this moment, as you all know, service is closing like OGP's announcement said. We already crossed the river. If OGP really cares about it's users, OGP should let users go and probably find other good games to satisfy users again."
Other details on the Rumble Fighter Transfer can be found here: https://www.facebook.com/RumbleFighterRevolution
Mail.Ru has announced a new event for Juggernaut players.
by MissyS
Today Obsidian Entertainment has revealed the ruthless Berserker class in Skyforge with a brutal new trailer. Wielding a two-handed chainsword...
by Mikedot
Netmarble announced today that THE KING OF FIGHTERS ALLSTAR will come to North America, Latin America, and Europe in 2019.
by Ragachak