Rufus revealed for Grand Chase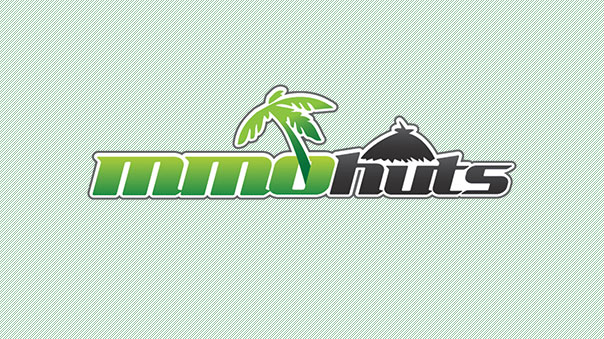 Grand Chase is preparing to release a new character into its world: Rufus.
Rufus will arrive on December 20. Driven to become the greatest bounty hunter, Rufus now seeks to solve the mystery behind a blue flame he discovered on his return to the Underworld.
Players will earn a Crystal of Other Worldly Powers every day they log in until December 20, with additional Crystals rewarded for extra time logged in. These crystals can be combined in a set of ten to create a Rufus Mission Voucher. Players can also earn this voucher by clicking on a special alarm clock that appears on December 17 at 3pm Pacific (6pm Eastern). Obtaining these vouchers will also reward the player with the Rufus' Justice Bounty Hunter Coordi set.
Grand Chase is published by SG Interactive, which also publishes Trickster Online and Project Blackout.
Grand Chase: Rufus Wilde Artwork

Source:
SG Interactive Introduces Rufus – Vicious New Gun-for-hire in Grand Chase: Chaos

Rough Up Baddies for Bounty with the Latest Fighter to Join the Game

Irvine, Calif. – Dec. 14, 2011 – SG Interactive is unveiling a mysterious character in its massively multiplayer online role-playing game (MMORPG), Grand Chase: Chaos. Rufus Wilde, a bounty hunter with a checkered past, brings a whole new style of combat for players to master: with the deadly firearm Eyetooth, Rufus excels at delivering close and mid-range attacks and stunning enemies with powerful, summoned weapons. Fans of Grand Chase: Chaos can preview Rufus now, before his debut on Tuesday, Dec. 20, and new users can sign up to check out the latest addition to the game, by registering for a free account at the game's official page.

After being abandoned and driven by his resentment towards his estranged father, Rufus Wilde set out to surpass his father's abilities and become one of the world's greatest bounty hunters. He spent many years as a lone wolf honing his skills and perfecting his deadly trade, and after the end of a lengthy pursuit in the Mundane World, Rufus prepared to return to the Underworld until he suddenly discovered an enigmatic blue flame. Now, players can help the gun-for-hire uncover the mystery behind the source of the blue flame.

To prepare for the new character, SG Interactive is hosting in-game events to unlock a special mission for Rufus. The events include:

Log In and Play: Until Dec. 20, players will receive a Crystal of Other Worldly Powers for each day they log in. By staying logged in, players will receive additional crystals. Any player who collects 10 crystals can combine them to create the Rufus Mission Voucher.
Just In Time: Players who are in-game on Dec. 17 will see a red alarm clock go off at precisely 3 p.m. PST / 6 p.m. EST. Any player who clicks on the alarm clock will receive the Rufus Mission Voucher.

Any player who receives the Rufus Mission Voucher from either event will also get the Rufus' Justice Bounty Hunter Coordi set, which includes the special Justice Bounty Hunter skin and Eyetooth weapon.
Next Article
New content is coming early to Guardians of Ember today, with the beta release of Act 6. Ten new desert landscapes await players.
by Ragachak
One of the most popular mobile games in China, Era of Celestials is going to be heading to iOS and Android in July.
by Ragachak
The zombie-infested hack & slash action arena is now in Open Beta as Deep Silver unleashes Dead Island: Epidemic for all users to play for...
by MissyS