Rocket League Available Today on PS4 and PC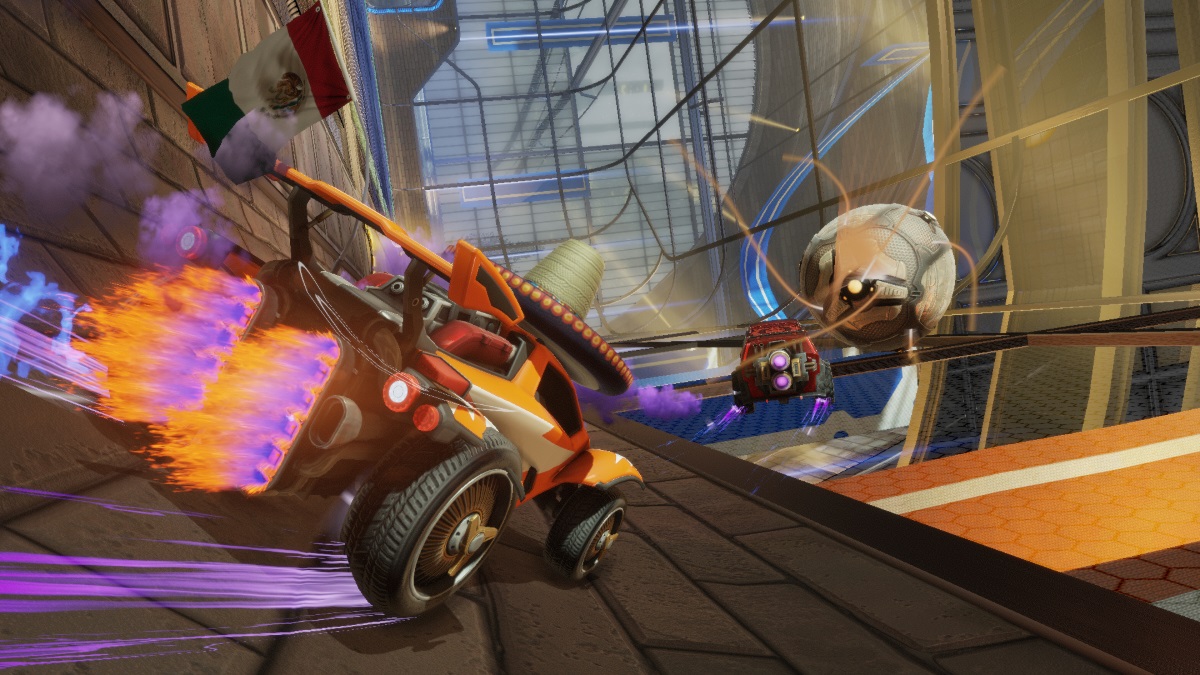 Global independent developer and publisher, Psyonix, announced today that Rocket League – one of the few PlayStation games in history to offer PS4™/PC cross-platform play – is now available digitally on the PlayStation®4 computer entertainment system via the PlayStation®Network, and on PC via Steam. With a PS4™-exclusive cameo from Sweet Tooth, the iconic ice cream truck of Twisted Metal® fame, Rocket League brings gamers a high-powered hybrid of arcade-style soccer and vehicular mayhem. Offering easy-to-understand controls and deep, fluid physics-driven competition for one to eight players, Rocket League boasts more than 10 billion possible customizations, giving players the opportunity to distinguish their Battle-Cars in either local or online play, while showing them off in a broadcast-quality replay viewer that perfectly complements the video-editing capabilities of SHAREfactory™.
The multiplayer-focused successor to 2008's Supersonic Acrobatic Rocket-Powered Battle-Cars, Rocket League uses an advanced physics system to simulate realistic interactions, relying on mass and momentum to give players a complete sense of intuitive control in an unbelievable, high-octane re-imaging of association football. Players can breeze through the tutorial and play solo in the all-new Season Mode or vie against the AI in multiple team formations and difficulty settings. Up to four people can compete in two-to-four-player splitscreen action as well, with up to eight total players battling it out online (in Ranked, Unranked, or Private Matches) on dedicated servers located all over the world.
"We're thrilled to release Rocket League today," said Dave Hagewood, President, Psyonix. "Gamers all over the planet have told us overwhelmingly that they loved Supersonic Acrobatic Rocket-Powered Battle-Cars, and that they wanted even more. Rocket League delivers on that request and we sincerely thank our community for the opportunity to provide them with what has been, for us, a dream project. Without their continued support, our game wouldn't be what it is today."
There are lots of solo missions you can go on in Neverwinter that don't take hours, where you can get experience and progression rewards.
by Ragachak
We Are Good games is proud to announce that after 50,000 views and thousands of player votes on Steam's Greenlit service, "The World 2" ...
by Mikedot
It's time to enjoy the World Soccer Championship in Brazil! Webzen truly hopes that all Mutizens can join and enjoy this event.
by Mikedot