Rise of Incarnates Announces Latest Game Updates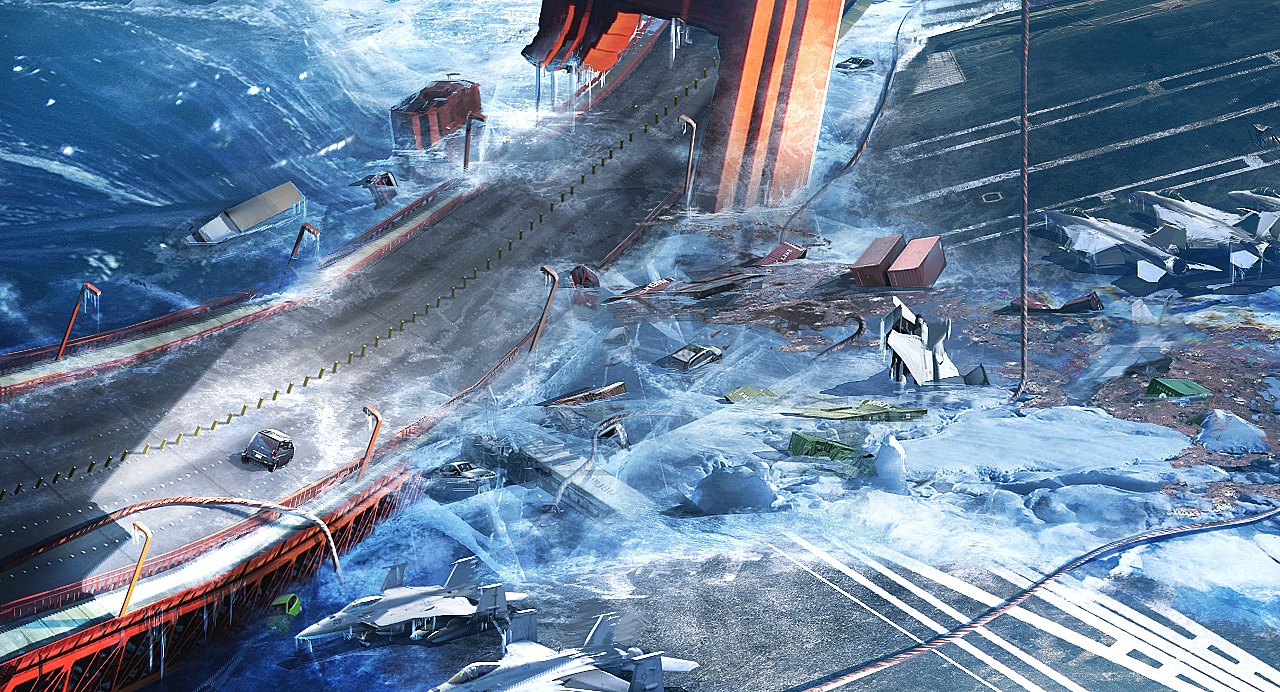 Today, BANDAI NAMCO Entertainment America announces a number of game updates for Rise of Incarnates — a free-to-play, 2-versus-2 (2v2) competitive co-op battle arena game, now available for PC on Steam. Rise of Incarnates is revealing a new map, new character and special in-game event.
On July 15, San Francisco will be added to the list of Rise of Incarnates arenas. In this new map, a supernatural disaster caused this California city to be transformed into a metropolis of ice, creating a totally different landscape and set of obstacles for players.
On July 29, Rise of Incarnates will introduce Yuki Himuro to their character lineup. Yuki, or Utsutahime, possesses a unique fighting style and piercingly cold combat moves to unleash on enemy opponents. Yuki had always hated her powers and feared the day she would be found out as an incarnate, and wished instead that her abilities would simply disappear. However, to protect herself and her friends, she would have to cast her fear away and rely on one dependable thing — her own power. Equipped to summon snow spirits in specialized melee attacks, Yuki can deliver punishing attacks with damage and accuracy.
Also, to celebrate the launch of Rise of Incarnates, an official launch ranking event will take place on Monday, July 20, and run until Sunday, July 26 with special rewards to the top 100 players. The top 50 players will be awarded with an exclusive weapon customization based on their rank. Players who rank between 51-100 will receive LP boost tickets for 14 days. Come join the fight!
Rank 1-10: Golden weapon customization item
Rank 11-30: Silver weapon customization item
Rank 31-50: Bronze weapon customization item
Rank 51-100: LP boost tickets for 14 days
In addition to all the in-game updates, Rise of Incarnates will be featured at EVO 2015 at the BANDAI NAMCO Entertainment booth. Attendees that play a match will be given special giveaways including cards containing character product codes and a chance to win an exclusive Rise of Incarnates t-shirt. More details on the Rise of Incarnates giveaway and presence at EVO 2015 can be found here: http://www.riseofincarnates.com/news/1232
All the excitement of Ragnarok Online comes to a mobile format with Ragnarok RUSH, with a twist: It's time to help the monsters!
by Ragachak
Paladins offered a glimpse at the work in progress upcoming illusion focused hero, Ying.
by DizzyPW
SkyBox Labs announces a new simultaneous turn-based tactics game on Steam Early Access.
by MissyS