Rise of Immortals to support 3D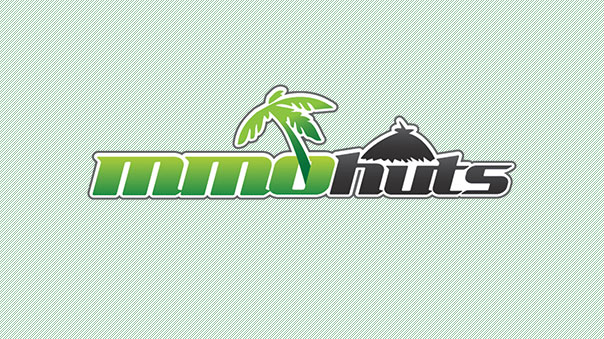 Rise of Immortals' publisher, Petroglyph, announced that it will support NVidia 3D Vision in the upcoming MOBA. Players who have a 3D Vision ready display and appropriate NVidia card will be able to play the game in 3D, by wearing a pair of 3D Vision glasses.
As part of the announcement, Petroglyph is hosting a giveaway for two prize packages, including a 23″ 3D ready monitor, a Superclocked GeForce GTX 560 GPU, and 3D Vision Glasses. Gamers can enter by either logging into the game, "Liking" the Facebook page, or follow the twitter feed. The contest is open until September 2.
Rise of Immortals Gameplay Screenshot

Source:
PETROGLYPH® ANNOUNCES NVIDIA® 3D VISIONTM SUPPORT IN UPCOMING MOBA GAME, RISE OF IMMORTALSTM

To Celebrate Announcement, Developer Giving Away Two 3D Vision Packages, Including 23″ 3D Vision ready monitors, NVIDIA GeForce GPUs, and NVIDIA 3D Vision Glasses

LAS VEGAS, NV – August 4, 2011 – Petroglyph® today announced that it is bringing NVIDIA 3D Vision™ support to its eagerly anticipated Multiplayer Online Battle Arena (MOBA) game,  Rise of Immortals™ at launch.

PC gamers with a NVIDIA GeForce® 8-series or higher graphics processing unit (GPU) and compatible 3D Vision ready display will be ready to play Rise of Immortals in 3D when the game is released this summer. Players will simply enable the option in the game's graphic settings and put on a pair of 3D Vision glasses for an immersive out-of-screen experience with the game's eye-popping graphics.

"Creating beautiful, highly intricate setting and characters was one of our goals from the beginning with Rise of Immortals" said Steve Wetherill, executive producer of the game. "But adding NVIDIA's 3D Vision technology on top of it provides a new level of immersion, and makes Rise of Immortals stand out among other MOBA-style games."

To celebrate NVIDIA 3D Vision support, Petroglyph is giving away two 3D Vision prize packages, each valued at more than $650. The packages each include a 23″ 3D ready monitor, a Superclocked GeForce GTX 560 GPU, and 3D Vision glasses. Anyone wishing to enter the giveaway can simply register for Rise of Immortals, login to the game, and optionally "Like" the Rise of Immortals Facebook page (www.facebook.com/riseofimmortals), or follow the Rise of Immortals Twitter feed (www.twitter.com/riseofimmortals). The giveaway begins today and will run through 11:59pm PST on September 2, 2011. Two winners will be selected by a random drawing in September.

No purchase necessary.  Details can be found in the Official Rules on the Rise of Immortals giveaway website at:  http://www.riseofimmortals.com/events/3D_Vision_Giveaway.
Next Article
Handelabra Games has announced the release of Sentinels of the Multiverse for iOS and Android.
by MissyS
Albion Online has announced the starting date for its final beta test: August 1 (12:00 UTC).
by MissyS