RiotZone introduces raids and game guides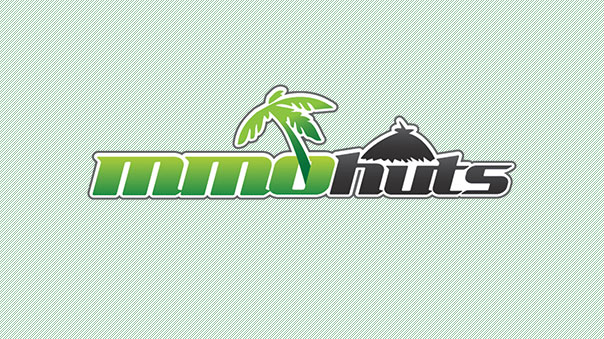 RiotZone has recently introduced an update, expanding features for its players.
Raids are now available for players above level 5, and can be completed 8 times a day (20 times for premium members). These raids let players loot resources by sending their army on patrol; increased rewards can be earned by adding a Hangar. Game Guides are a new system for newbies to RiotZone, which offer introductions to the layout and combat; guides are also being introduced for veterans on subjects like tuning.
RiotZone is published by Mail.Ru, which also publishes Juggernaut.
RiotZone Gameplay Screenshot
Source:
PATROL THE RIOTZONE

New Game Features and Game Guide Released

Hamburg, Germany – March 29, 2012 – Leading publisher Mail.RU Games unveiled recently new features for their fast paced PVP war title, Riot Zone, free to play from anywhere without any downloads. The recent patch expands the actions players can take, even while logged off. With a new game guide also available to give tips for green recruits and grizzled veterans alike, players can march over to http://www.riotzone.net/ and sign up via email or Facebook connect.

Spoiling for a good fight? Raid your enemy's bases in heated PVP combat! Raids are now open to all characters level 5 and above, eight times per day or 20 per day for premium members. Guns blazing, topple your foes defences and loot precious resources , which can be improved by adding a Hangar to your own camp. Avoid being raided by sending your army out of patrol where they can earn some extra cash, but beware: while you cannot be attacked, this also means you cannot perform a raid, so choose when to patrol wisely.

Newcomers will be delighted with the introduction of Game Guides, which steer players through the first steps of combat via the starter pack. Those looking for help using all the buttons can surf over to the user interface guide for a quick and easy layout introduction. Veterans aren't being left out either: the new Tuning guide provides insight on what stats provide the best boosts, depending on the role players wish to take, as well as outlining some of the best weapon buffs available in game. Game Guides will be published on a regular basis and will focus on a variety of topics.

The update from March 19th expands the daily mission list for all players, implements an improved clan interface, making clan versus clan wars and soldier management faster, as well as the new clan action log, so players can catch up with all the combat that occurred while they were unavailable. The new patch also brings a set of exclusive boots to the shop – but only for a limited time, so grab this rare equipment before it disappears forever!

Hot battle for cool heads

Anti-malaria's? Check. Food? Check. Adequate equipment? Check. Good preparation is essential in "RiotZone". Gamers will not only fight for one of the two factions – The Red Alliance or the Coalition of the Crown – but also train their soldiers, upgrade weapons and expand their base. These role-playing elements turn out to be authoritative in later gameplay. Only the coolest strategic thinkers will prevail in numerous missions and PvP battles. "RiotZone" scores with many PvP modes: 1on1, 2on2 and 3on3 are just the beginning. Raids on enemy territory, conquest of resource-rich areas and large-scale battlefields require you to surpass just being a gamer, and ascend to the level of a commander. Semi-automatic fights allow dynamic and spontaneous quick battles where players can bring in a lot of extra firepower in the form of various special abilities.
Next Article
CCP Games announces the early sales of tickets for EVE Fanfest 2015 and EVE Vegas.
by MissyS
Rival factions across the galaxy now have another weapon in their arsenals today as diplomacy and trade – along with a new playable race, th...
by Mikedot