Ring of Elysium Reveals New Weapons and Character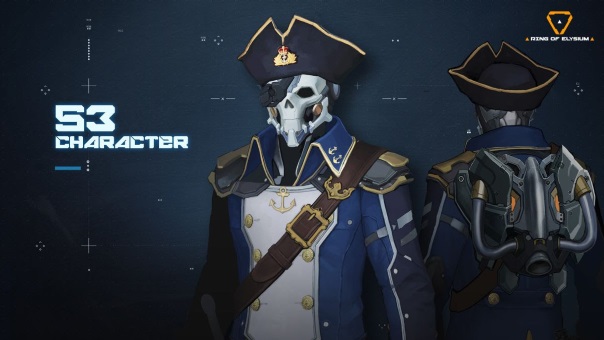 Aurora Studios, developers of Ring of Elysium teased some upcoming features in their next Adventurer Pass season. The third season of the pass introduces a new gun, a wealth of weapon skins, and an all-new seasonal character to unlock. The new weapon skin system will soon be introduced, so players can show off fancy weapon skins to go along with the vehicle and accessory customization already in the game.
Along with the weapon skin system, Aurora Studios announced upcoming buffs to underperforming weapons as well as new weapon features such as allowing players to equip a red dot sight to the Desert Eagle. Included with the weapons updates, will be the arrival of the brand new AK15. The AK15 comes with the same four attachment slots as the current reigning weapon the M4A1, allowing players to fully kit the new automatic rifle.
One of the next seasonal characters was also teased, who has yet to be named. He does, however, have the look of a swashbuckler or pirate, and players who want to unlock him can do so in a series of upcoming in-game events. The brand new "Pinnacle Challenges" will give players the chance to earn a Season Three Adventurer Pass in advance as well as earn other rewards.
TERA: Rising announces the upcoming stream event for their Skyring Slam PvP Tournament.
by MissyS