Riders of Icarus Begins Second Closed Beta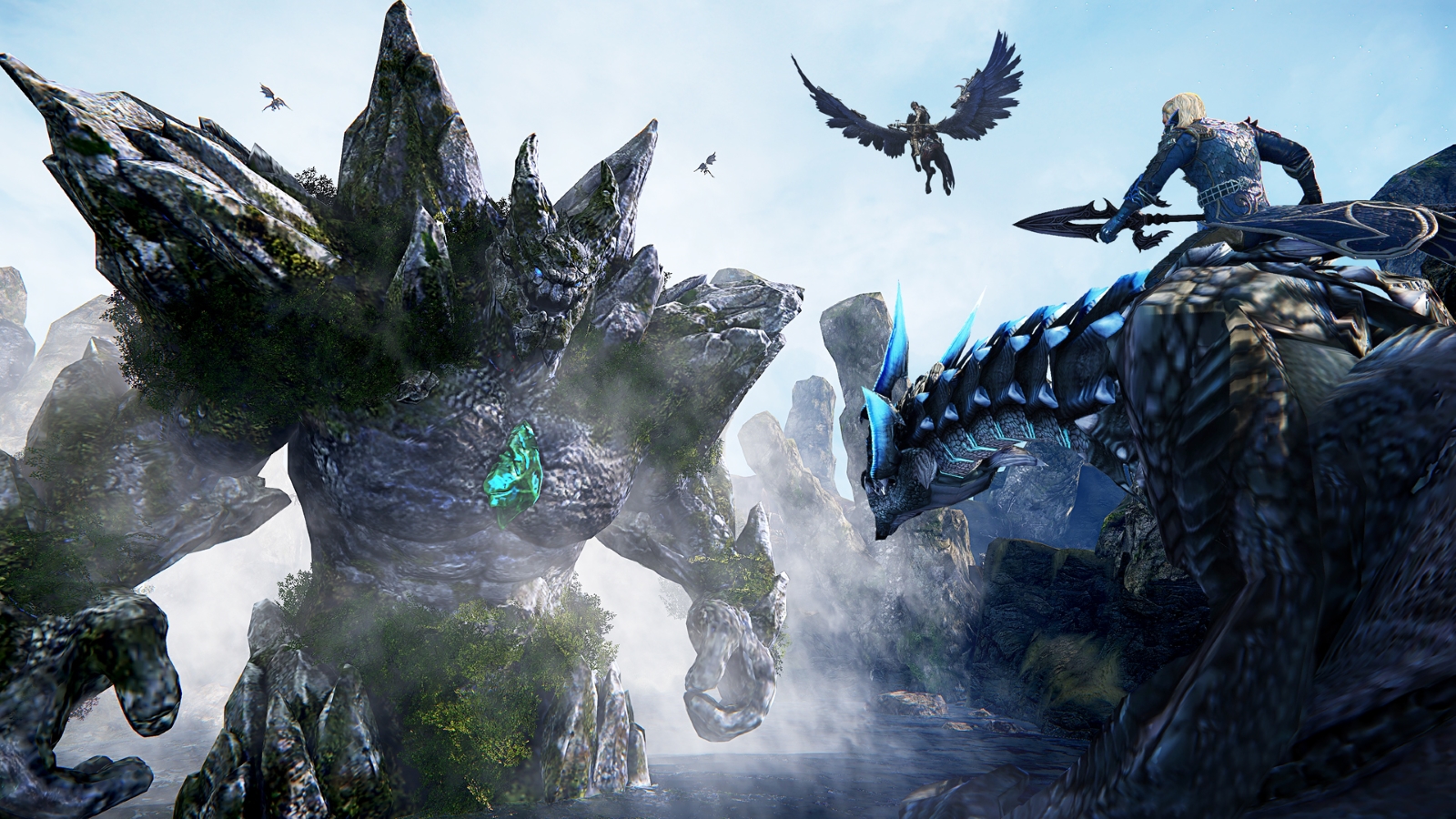 Nexon America and WeMade Entertainment invite players to participate in the epic ride of their life, in Riders of Icarus' second closed beta, beginning today and running through Thursday, April 28. New in-game rewards await adventurers who are eager to explore fantastical lands to tame and collect hundreds of different mounts, ranging from ferocious bears to fire-breathing dragons. If you're attending PAX East this weekend, look out for a special giveaway; all badge-holders from supported regions will have guaranteed closed beta access for this test, with a special code included in the official PAX attendee gift bag.
In Riders of Icarus, players can rule the skies as a legendary Rider, joining the fight to protect mankind from an ancient invading evil. As they gain special combat abilities, Riders will explore an epic world, collecting mythical beasts to train as rideable mounts and deadly weapons. Utilizing the game's frenetic action-oriented melee combo system, Riders can engage in theatrical boss battles by land and air.
Players in North America, Mexico, Europe, Australia/New Zealand and parts of South America* can be among the first to experience mounted aerial combat in the second closed beta for this upcoming action-adventure MMORPG. Those who previously participated in the first closed beta will be automatically invited to closed beta 2.
Everyone who participates in the beta, whether a returning or new player, can earn a permanent collectible cape to adorn their Rider, by completing the "Salant's Stronghold Tutorial" at the start of the game.
To sign up for the chance to join a beta test, as well as to stay up-to-date on the latest news and announcements for Riders of Icarus, join the community today: ridersoficarus.com
We have a limited number of beta keys available! Grab yours now!
Next Article
Live on Steam now, this update (Beta Patch 3) includes a series of gameplay tweaks and improvements.
by MissyS
Slated for release very early next year, Etherium unveils through 4 minutes of gameplay sequences, captured from a nearly final version of the...
by MissyS