Redbana Takes Over Sword 2 Under New Name, Granado Espada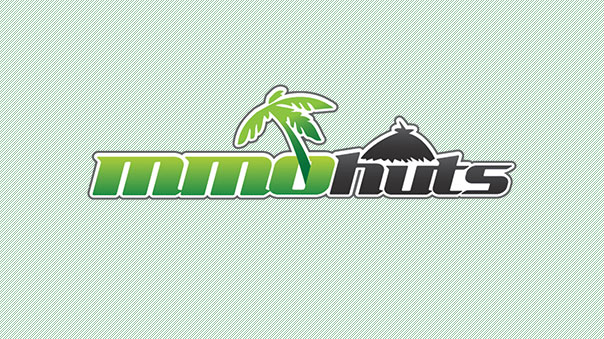 Redbana  today announced the launch of Granado Espada (formerly Sword 2) the free-to-play, massively multiplayer online role playing game (MMORPG) through the T3Fun.com gaming portal.
Redbana will take over publishing of the popular MMO, Sword 2, into its newest chapter of Granada Espada with major content updates throughout the title beginning today. The Granado Espada storyline leverages the 17th century Age of Exploration in Europe as the backdrop for explorers to embark in their conquest of the New World.
Players migrating from Sword 2 will be able to continue with existing characters and benefit from a Loyalty gift as a welcome from Redbana, including:
 Master Explorer Pack : 40 percent speed up of experience speed and drop rate for 30 days, User can also enter forgotten dungeon
3 Master Cards : Enables users to level up to the master level immediately
Unique Medal : Special decoration on user's account for loyal users that have stuck by Sword 2
Granado Espada's multi-character control adds a layer of game play depth, challenging player strategy techniques by mixing and matching a party of three, choosing from several character class archetypes. This launch will also introduce some new features to the game, including:
New Characters: 14 Brand NEW Recruit NPCs
New Weapons: The most powerful "Strata Devil," also has five accessories that can only be worn by masters and other weapons and stances
New Costumes and Armor: Including six types of Strata Devil Armor and RARE weapon costumes
New Maps and Missions: include the Secret Garden, Lucifer's Castle, the Banquet Hall and Death Corridor in Lucifer's Castle
A product of famed game developer, Hak Kyu Kim, creator of Ragnarok Online, Granado Espada's dramatic visuals are complemented with dynamic and fast paced action and unique player vs. player battles, including a dueling system and the treacherous Baron Mode.
"Granado Espada is a re-birth of an incredibly immersive game," said Jun Hyun Kim, CEO of Redbana. "Like all games to come under the Redbana banner, we are fully-committed to adding major content updates on a monthly basis. Our recipe for success in this market is to continue to give players rich and new content. This is a key element for a free-to-play game to not only survive, but to keep players happy and engaged."
Granado Espada will be the flagship game for North America publisher Redbana. With an established office in Los Angeles, Redbana is committed to producing free-to-play games with updates based on subscriber feedback, analytics and business intelligence.
Next Article
It's now been more than three months since WoW BC Classic released. Let's take a look at how the old-school server option has been doing.
by JFogerty
Grinding Gear Games & Tencent announced that the two companies will work together to bring Path of Exile to players in Mainland China.
by MissyS