Record of Lodoss War Online is now available on Game & Game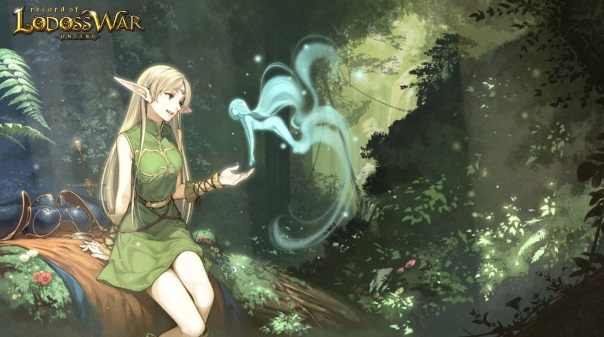 A fantasy MMORPG set in the "Record of Lodoss War" anime world is live on the gaming platform, Game & Game and went live on August 31st, 2017. It was developed by both L&G Ltd. (Logic Korea) and GameOn Ltd which is a Japanese subsidiary of Neowizgames. It now has global service through Game & Game, which is pretty news. L&K will release the new 'Shaman' character as well as fun summer costumes and providing a greater odd of succeeding on equipment strengthening.
In addition, when level 20 is reached, users can decide to promote their character to an Elementalist (strengthened elemental power) or a Ranger (bow-based attacks, faster/stronger). On September 7th, more updates are on the way. From then until October 4th, leveling rewards will be initiated in which equipment for players would be freely given 5 levels after level 10. Attendance rewards will also go out to players connecting to the game servers.
L&K Logic Korea's official delivered that "We released it on JC Planet and Warp Portal since April. It is an honor for L&K that more gamers can enjoy Record of Lodoss War Online globally by releasing on GNG". Plus, stated that "We are planning to provide faster and stable service through GNG and simultaneously arrange continuous updates to deliver the service up to domestic version of the game hence players can enjoy more".
Whether you use GNG, JC Planet, or Warp Portal, you can access Record of Lodoss War Online.
Loygame has announced that their new economic strategy game, Lil' Conquest, has launched at lc.loygame.com.
by MissyS
Legendary Games have announced the release of their much-anticipated multi-player tactical combat game today, "Year 0 Tactics" on Am...
by Mikedot
Red 5 Studios has announced a new contest for Firefall fans: The Battleframe Trailer Challenge.
by MissyS