Realm Royale Tournaments Begin This Week With $100k In Weekly Prizing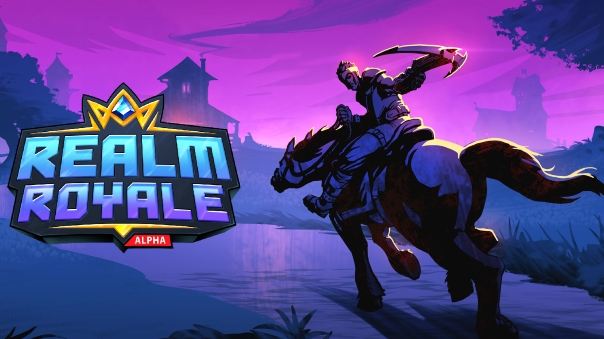 Hi-Rez Studios is proud to announce a series of Realm Royale invitational tournaments will start this week, hot on the heels of the recent Custom Lobby/Spectator view additions. This has been dubbed the Realm Royale Invitational and will feature streamers and Masters-ranked players competing in Duo matches twice a week on Tuesdays and Wednesdays, starting with a broadcast on Wednesday, July 18th. Between 30-35 players will be invited each week and will choose their Duo partner to compete with. Every Realm Royale Invitational tournament will have $10,000 up for grabs (for a total of 20k per week). Participating streamers are invited to stream their own point of view throughout the tournament and the broadcasts will happen on Tuesdays at 3 pm EDT and Wednesdays at 3 pm EDT.
Here's a quick rundown of the format for the Realm Royale Invitational:
● 30+ Duo teams from NA and EU
● Teams will play 10 games — 5 on NA servers and 5 on EU servers
● Points work similar to golf in that a lower number is a better score
– Teams receive positive points based on their placement as a team in a match
– Each elimination a team achieves will earn them a negative point
– Positive and negative points will be added together for overall score
"We are delivering a basic initial toolset so tournament organizers can experiment with formats and determine what works best for their participants and the viewing audience", said Rory
Newbrough, Realm Royale Executive Producer. "With Realm Royale still in Alpha and the battle royale genre being so new, we want to support experimentation over the next two months and
determine the best long-term format."
Keemstar has previously announced his own weekly $100,000 Realm Royale tournaments featuring community influencers and Masters ranked players. These events will happen on
Thursdays at 4:00 pm EDT (8:00 pm UTC). Additional third-party tournaments are expected to be announced over the coming weeks. Tournament organizers wishing to run their own independent Realm Royale Tournament should contact tournaments@hirezstudios.com.
With the Rio 2016 Olympics underway, everyone is turning towards sports.
by Abubakr
The King of Fighters franchise has an overwhelming legacy to live up to in my eyes.
by Ragachak
Half-Minute Hero: The Second Coming is charming and clever, offering lots of throwbacks to the days of more pixelated RPGs.
by MissyS