Realm of the Titans begins alpha test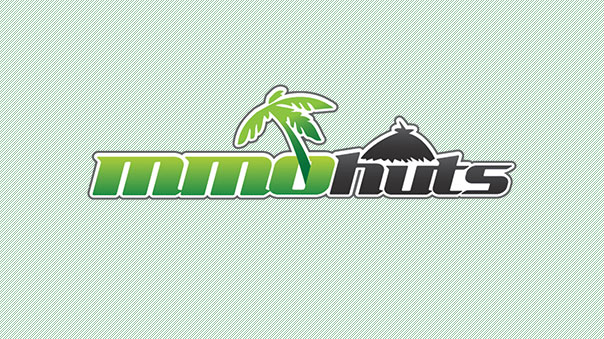 Testing for Realm of the Titans, Aeria Games' new MOBA/DotA style MMO, has been announced, with alpha applications being accepted in addition to closed beta registration. The deadline for the alpha test is March 28.
The alpha test for the game will feature the game's entire roster of heroes, and most of the game's key features. Aeria Games is currently looking for experienced MOBA/DotA players to begin this phase of testing.
Aeria Games also publishes several MMOs including Kitsu Saga, Dynasty Warriors Online, Shaiya, and Dream of Mirror Online.
Realm of the Titans Gameplay Screenshot
Source:
Exclusive Alpha Test Announced for Realm of the Titans

Sign-ups have begun for pre-Beta preview of new MOBA title

SANTA CLARA, Calif.  – March 15, 2011 – Aeria Games, a leading global publisher of free-to-play online games, announced today plans for an exclusive Alpha Test for its latest MOBA title Realm of the Titans (ROTT). The Alpha Test aims to collect feedback from a handpicked group of seasoned MOBA players and will take place over two short phases during the month of April.

Prospective players can find the Alpha Test application and other important details on ROTT's Official Forums (http://www.aeriagames.com/forums/en/index.php?f=1320). Applications must be received no later than March 28th. Selected players will be notified via email and will receive a very exclusive sneak peek into one of the most highly anticipated new games of the growing MOBA genre.

Realm of the Titans' Alpha Test will include:

Full Hero Roster – All playable heroes will be available for preview. Some heroes will be locked, but can be purchased with the small amount of game currency provided to Alpha Testers.
MOBA / DotA Gamers – The bulk of participants will be selected based on their familiarity with the MOBA genre and will be encouraged to fill out an in-depth survey at the Alpha Test's conclusion.
Key Feature Testing – Alpha Testers will preview rich, smooth graphics, cutting-edge AI, and an enhanced matchmaking system. Valuable feedback may be incorporated into the game prior ROTT's commercial release!

The Alpha Test precedes Realm of the Titans' Closed Beta period which is still slated for later this Spring. Closed Beta registration is currently accepted at the game's official website: http://realmofthetitans.aeriagames.com.
Next Article
Far overdue no doubt, but appreciated nonetheless, 2 notable cards are receiving some major nerfs.
by Kings Decree
Shanda Games releases a new update for Dragon Nest Europe that revisits an old dungeon, introduces a new one, and more.
by MissyS
Warframe players can gear up for Halloween with an exciting array of Day of the Dead skins and the Melee Weapon, Cerata.
by MissyS