RayCity adds new gaming mode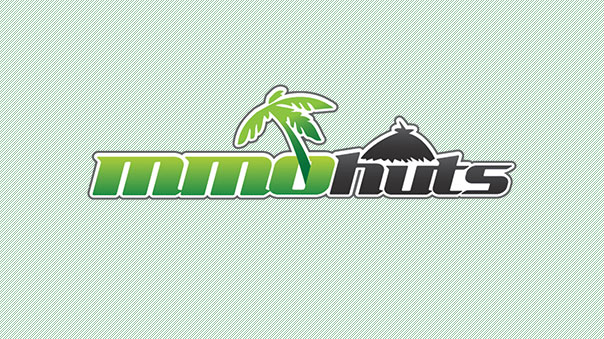 A new gaming mode, called Xtreme Survival, has arrived this month in RayCity.
This mode supports upto 100 racers. The race has 5 elimination rounds, dropping the bottom 20% of the players after each round. Every player will start on an even field, regardless of level, and will have a maximum speed of 311km/h – meaning the race boils down purely to skill. Any player not in first place will get an SP boost, and all players can earn in-game rewards for participation.
RayCity is published by AsiaSoft.
RayCity Gameplay Screenshot

Source:
OUTDRIFT. OUTSPIN. OUTLAST. in the new xtreme survival mode!

RayCitySEA brings online racing to new heights with the launch of the new Xtreme Survival Mode, pitting players' skills to become the ultimate winner.

16 June 2011, Singapore and Malaysia – Asiasoft Online ("Asiasoft") today announces the launch of the new Xtreme Survival Mode for RayCitySEA in June 2011, a new content update set to ignite players' desire to become the top racer in this new mode.

Raycity™ (http://RayCity.PlayPark.net) is a free-to-play online racing MMORPG (Massively Multiplayer Role Playing Online Game) developed by EA Seoul Studio, a studio of Electronic Arts Inc. (ERTS), and is very popular with casual gamers, car enthusiasts and fans of racing games.

Currently the only online racing MMORPG game in Singapore, the race maps and surroundings of RayCitySEA were modeled exactly after the towns of Seoul, Korea, that even the smallest detail was not spared to give RayCitySEA gamers, known as Racers, a real-life feel of the area as they weaved through the roads and alleys during races.

With the launch of this new Xtreme Survival mode, racers will now have the opportunity to prove themselves as the best drivers on the online racing scene, as the playing field has been leveled for everyone who participates in this mode. No longer depending on their gears and car kits they had lavished on their beloved cars to gain an edge during races, participants will have to outdrive and outlast one another with their driving skills to win the Xtreme Survival race.

Each round of Xtreme Survival race can take up to 100 participants. Racers will have to register like any other race to participate. There is a total of five rounds per race and after each round, the bottom 20% of the players will be eliminated.

Participants do not have to worry about level difference from other players as everyone will start with the same condition applied to their cars, including the maximum speed of 311km/h for all. Therefore, it all boils down to the individual driving skills and strategy to win.

To increase the competitive nature of Xtreme Survival mode, racers who are not in the first position, or falling behind others in the course of the race, will receive SP boost as an advantage to help them with the game. At the end of the race, participants will also stand to receive in-game rewards to further enhance their gaming experience in RayCitySEA.

"We are pleased to launch the new Xtreme Survival mode in RayCitySEA, providing our racers a new challenge and avenue to showcase their driving skills," said Sherman Tan, Chairman of Asiasoft Online. "It is an exciting new mode that creates the opportunity for both hardcore and casual players to exchange tips and improve their own gameplay on a level playing field,"

Register for the Xtreme Survival races now and stand to win limited edition Swift Panther, Furious Wolf and Emperor Eagle sets. Visit
Next Article
Great news, guys! Ragnarok RE:Start is on Steam! Come back to Rune Midgard on these new Progression Servers.
by Ragachak
Updated news about hacking activity that takes down major gaming communities, from League of Legends to Battle.net.
by MissyS
Wage guerrilla warfare and reclaim the streets of Philadelphia in Homefront: The Revolution, a captivating new free-roaming FPS to be co-publi...
by Mikedot