Rappelz releases Epic VI: Solus Aurum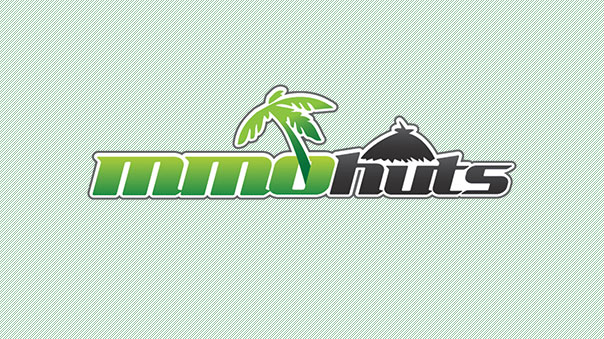 A new update has come to Rappelz: Epic VI: Solus Aurum. This update introduces three new pets – Octopus, Naga, and Genie – a flea market for players to hawk their wares, a new crafting "Combination" system, and an updated UI. The update also introduces a new dungeon, The Sanctuary, a dungeon which once housed a golden-eyed tribe.
The update went live on October 14th.
The Original Press Release:
Rappelz Epic VI: Solus Aurum Live on October 14th

SUNNYVALE, CA – October 14, 2009. Gala-Net Inc. has launched the highly anticipated update "Rappelz Epic VI: Solus Aurum." This is the most recent installment of the popular free-to-play MMORPG Rappelz, available on the game portal gPotato.com in North America. This update delivers several features – notably, a brand new dungeon and more exciting pets.

"Epic VI: Prologue was a tough act to follow. Navislamia was highly successful and well received amongst all of our players. The Rappelz team has been working hard behind the scenes to deliver an Epic, of epic proportions. Appropriately, Solus Aurum plays to the heart of the Rappelz hardcore fan base; a brand new dungeon and new pets to tame. New things to kill, and new companions to kill them with—a sweet thank you to our loyal players." –Henry Law, Rappelz Producer

High-level players of the game will be pleased with the introduction of the Sanctuary, a dungeon inspired by Egyptian mythology. Its ultimate boss Aurumis is arguably the toughest monster in the game. In addition to partaking in these challenging new battles, players will also have access to a new marketplace that allows them to buy and sell their loot more efficiently. Other features – including a new character creation lobby, new items, and new combination options – will also be included in this update.

A large highlight of this update is the three new creatures arriving in Solus Aurum: the Octopus, Genie, and Naga. The giant Octopus is a pet focused on melee attacks – her design is based on a formidable boss already present in the game. The Genie is one of the strongest but rarest pets available; he brings fear and destruction upon enemies through ancient desert magic. Players were initially introduced to the Naga under the guise of a fierce monster in Navislamia. However, with the release of Solus Aurum, players can now tame the Naga as a pet. Those who can bring this warrior wizard to its heels will have this pet's might on their side in battle.

Rappelz Epic VI: Solus Aurum is now available in North America as of October 14, 2009. To find more information and to register for and download Rappelz for free, please visit the official Solus Aurum Site at http://rappelz.gpotato.com/solusaurum.
Next Article
Afromania talks with Fincon's Head of Business Development, Sean Lee, about Hello Hero and its upcoming debut in the States.
by MissyS
Well you'll need a new excuse not to play shortly as a new devblog showcases that the team is digging deep in the lore, all the way back ...
by DizzyPW
Mad Otter Games have officially announced the September release of the "Starfall" expansion for Villagers and Heroes.
by Ragachak