Rappelz announces Epic 7: Awakening expansion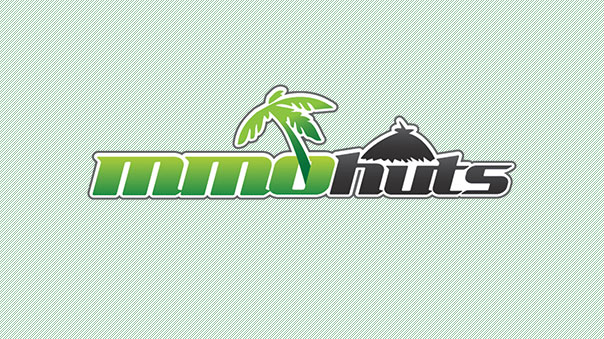 Rappelz has announced its plans for Epic 7: Awakening, its latest expansion.
The expansion will take players to a newly expanded Veiled Island, which will quadruple in size. Players will be able to hunt and explore the Nanani Breeding Grounds, the Unicorn Forest, Dragon's Nest, Blizzard Valley, Snowfield Basin, and Kaia Lake.
The Hidden Dungeons will offer new high-level instances for players, and the Guild System will be renewed and revamped including new cosmetic options. Players can also tame a new pet called the Death Tyrant, and combine pet cards.
New Rappelz Epic 7: Awakening Screenshots:

The Original Press Release:
Rappelz Expansion-Epic 7: Awakening

SUNNYVALE, Calif-August 5, 2010– Leading free to play online game publisher Gala-Net is excited to announce the upcoming expansion of the popular fantasy MMORPG Rappelz.  With new content and new features, Epic 7: Awakening takes players on a journey to battle vicious monsters across the frozen tundra, where hidden instanced dungeons await.

The Veiled Island, once a small continent, will expand to four times its size, providing the Rappelz community with so much more to explore, as the mysteries introduced in Epic 5 unfold.  In the Nanani Breeding Grounds, players can hunt the giant flesh-eating insectoids known as the Nanani, in an eerie landscape where tubes of Nanani eggs project out of the frozen valley floor among spears of ice. In addition to Unicorn Forest and Dragons Nest, new monsters also plague Blizzard Valley, Snowfield Basin, and Kaia Lake.

For players ready to jump into high-level instances, the Hidden Dungeons of the Veiled Island are the biggest challenge yet.  By conquering these secret dungeons, players will be able to discover never-before seen gear and gain items of incredible power—if you can find your way in!

These new zones only complement the robust set of new features bundled into this highly anticipated release.  The Guild System will be completely renewed, with several new features added, and characters will get the opportunity to enjoy new cosmetic customization options.  Players will also be able to tame the Death Tyrant, a new pet that begins as a living suit of armor, and combine pet cards in order to enhance their stats and skills!

More details on Epic 7 will be released regularly on the Rappelz Official Website http://rappelz.gpotato.com.

With the new expansion coming early this fall, there has never been a better time to begin playing Rappelz!
Next Article
I was expecting a beautiful game from NetEase Games' Onmyoji, a game that uses Japan's Heian period as its visual theme.
by Ojogo
It's a hard lot for MMOs these days, and Astellia Online is no exception. Jason explores this new world.
by Ragachak
Prepare to embark on a cosmic, star-crushing mission in Cosmo Duel from GAMEVIL. They have officially started the Closed Beta Test.
by Ragachak