Rangers of Oblivion Reveals Massive Update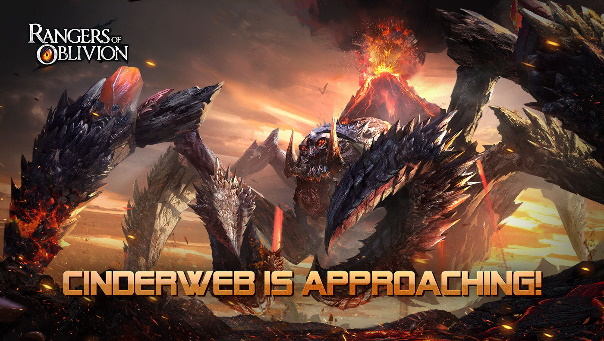 A massive update is on the way to Rangers of Oblivion in the next couple of weeks, and we have what you can expect. Several new behemoths are coming to the game. Making his appearance in the Silver Keep expansion, Drauga will be the first boss of the Primal Invasion. Another mighty behemoth will be coming, Cinderweb, and it has truly terrific power. There will be some normal-sized behemoths coming too, found in Land Errant. Defeating these can give rangers plenty of materials and resources, to forge greater equipment. A real highlight is "Blast Crystal" which Rangers can obtain by successfully hunting the Cinderweb.
They discussed the Silver Keep too. Most of the construction in Silver Keep from the last update will be eligible for a higher upgrade in this update. Rangers who complete a particular side-quest in Silver Keep will be given the chance to create new construction as well. The Silver Keep Altar will have Rangers unlocking the Castor Candles prayer, which increases the rare materials dropped in Primal Invasion. Silver Keep Stable increases the growth rate of horses and helps increase the longevity of horses in the stables. Silver keep's Gardening Union works according to your plan, helping you automatically purchase and plant seeds, water, disinfect and harvest crops. This is just a hint of what's to come though!
Finally, ROO has also prepared a pretty cool in-game Halloween event. During the event – "The Terror of the Headless Horseman Approaches" – rangers can get the mysterious party invitation through daily hunts, with which you can then enter the lost woods and hunt the headless horseman. There will, as always be plenty of awesome time-limited rewards, and new Halloween costumes unlocked by hunting down the headless horseman.
Marvel Contest of Champions has announced the release of the much anticipated Captain Marvel!
by MissyS
Aika Online highlights several upcoming changes in the new Ashes of Betrayal expansion including 2 new maps and numerous new class evolutions.
by Guest
Joymax is welcoming everyone to the new year with a new addition to their worldwide MMO sensation, Digimon Masters. Alongside a huge cash shop...
by Mikedot