Raid Mode arrives in Heroes of the Sky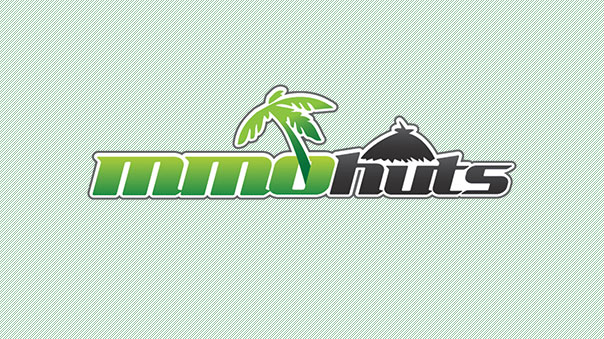 Heroes in the Sky has launched the new Raid Mode today. The mode lets up to 16 players battle against some of the most intense NPC battles available in the MMOTPS today, pitting the party in the end against a great boss that will offer a challenge to even seasoned players.
Raid Mode will also award loot at its completion, including veteran gear, upgrades, weaponry, and more. Players involved in the kill can roll for anything they want, with the highest roll winning the items. However, players will also only be able to complete a raid once every five days, making this loot still rare and valuable.
GamesCampus publishes Heroes in the Sky, in addition to Legend of Edda and Shot Online.
Heroes in the Sky Gameplay Screenshot

Source:
GAMESCAMPUS ANNOUNCES NEW HEROES IN THE SKY UPDATE WITH RAID MODE

All New Raid Mode Features Fast-Paced Battles And A Chance At Fantastic Prizes

Sunnyvale, Calif. (December 08, 2010) – Leading online game publisher, GamesCampus.com, today announced a new mode for Heroes in the Sky, Raid Mode, launched today. The new Raid Mode, for the popular MMOTPS (Massively Multiplayer Online Third Person Shooter) WWII flight combat simulator, will feature furiously fast-paced battle plus a chance to win great prizes at the end of a "raid."  To download and play this game for free, players can visit http://HIS.GamesCampus.com.

The latest feature to launch in Heroes in the Sky will take players to an alternate reality where Super Nazi's, a villainous faction unlike anything players have ever seen before, rein supreme.  The all-new Raid Mode will pit 16 players up against the mightiest of foes and have them battling at break-neck speed with well armed boats and planes, travel through unyielding canyon areas and end it all against a titanic boss!

"Raid Mode will take players by storm with some of the fastest and most intense battles available in third person shooters today," said Uyen Uyen Ton Nu, head of Marketing for GamesCampus.  "Not only are we thrilled to bring this new update to our community of players, but we think they are going to really like the series of fantastic prizes that go along with the Raid."

Raid Mode is more than just combat!  In addition to all the furious battle, at the end of the "Raid" a series of fantastic prizes will be presented to the entire party.  Players will have a shot at rolling for anything they want – with the highest roll winning – including veteran gear, veteran upgrades, weaponry and more.  Players must make their win count as they may only raid a complete run once every five days per character!

Heroes in the Sky is an intense airborne MMOTPS that combines high impact PVE and fast paced PVP as it chronicles the events from the beginning to the end of World War II. PVP combat is taken to a new level as players must not only worry about the basic dangers from the front, behind, and sides, but also from above and below. Heroes in the Sky is dog fighting at its finest; cannon fires, machine gun blasts, missiles, and bombs flood the skies as up to 16 players shoot it out for air superiority! Featuring some of the most famous WWII aircraft in history, players will soar across the sky as they bomb cities, sink boats, burst blimps and more- all this and more unfolds as players compete to become the top Ace in Heroes in the Sky. Players will choose from a variety of intense and realistic planes including both experimental and field tested all while reliving history and participating in intense aerial combat.
Next Article
Sentinel Heroes Studios announces that Bloodfog Jungle, the first expansion for Sentinel Heroes will be live on July 30th, which will bring a ...
by Mikedot
WEBZEN, a global developer and publisher of free-to-play games, is delighted to announce that the martial arts MMORPG, Age of Wulin will relea...
by Mikedot
Perfect World Entertainment has revealed first details and screenshots of Mt. Eda in RaiderZ.
by MissyS