Ragnarok Online Film Festival Deemed Huge Success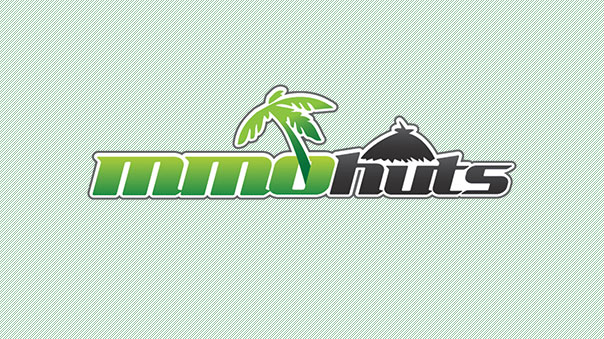 Gravity Interactive has announced its short film festival for Ragnarok Online was a huge success.  Players were challenged to create their own short film inside of Ragnarok Online in several different categories, such as drama, comedy, action, and horror.
The company has selected eight winners which can be seen on Youtube.  They were pleasantly surprised with how creative players got using the characters and imagery presented in the game.  Another contest will be upcoming later this year as well.
Gravity Interactive also publishes Dragon Saga and ROSE Online.
Ragnarok Online Gameplay Screenshot
Source:
LIGHTS … CAMERA … ACTION. RAGNAROK ONLINE CELEBRATES FIRST FILM FESTIVAL'S SUCCESS

Creativity Surpasses Expectations

Marina Del Rey, California -August 17, 2012 – Gravity Interactive, a publisher of exciting massive multiplayer online role-playing games (MMORPGs), announced today that Ragnarok Online's first ever Film Festival event was a huge success. Players were challenged with creating their own Ragnarok Online short film in a variety of categories ranging from drama, comedy, action and horror. Eight winners emerged and everyone is invited to view their short films now at http://www.youtube.com/playlist?list=UUpwHbzQ5g71d6FNsSzkDB1A Players can also register for a free WarpPortal account and join in the fast-paced action in this third-person, fantasy MMORPG at http://www.playragnarok.com/

"There were a surprising number of hand-animated or flash animated short films and some very creative uses of Ragnarok Online's traditional imagery and characters," said Jason Heimdallr Koerperich, Ragnarok Online Producer at Gravity Interactive. "We were really impressed with all the interesting ways our players created stories living within the universe of the game then translated that to the screen."

"I wasn't expecting so many entries since historically it's been very difficult to produce and edit a video within the time limits we usually have on our contests," said Jason Heimdallr Koerperich. "That the community was able to produce story-driven videos within this short period of time, is a great testament to their ability to work under pressure."

Players will soon have another chance to show off their creativity at the Ragnarok Online World Championship coming up later this year. Last year's championship showcased fan art, cosplay and video contests, and this year's event is sure to have no shortage of creativity!

To learn more about Ragnarok Online and see the latest screenshots, visit http://www.facebook.com/playragnarok
Next Article
Webzen has shared new information about Closed Beta pre-registration for its upcoming dynamic PvP MMO Archlord 2.
by Mikedot
Forced is a new upcoming co-op game that can be played alone or together with 3 other friends. This tactical arcade action game offers somethi...
by DizzyPW
The year of the Mammoth is underway and the our boys at Blizzard have some big changes incoming.
by Kings Decree