Ragnarok Online 2 Beta Weekend Events Revealed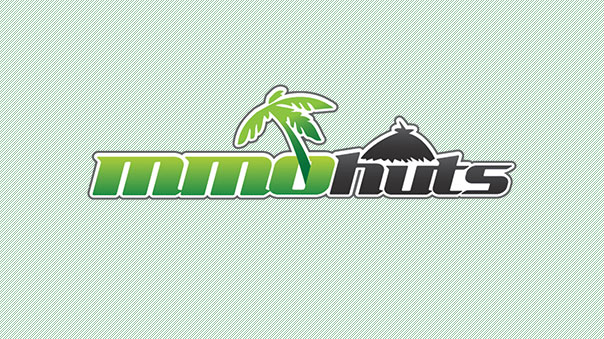 WarpPortal today is announcing an exciting line-up of events to celebrate the Beta testing period for upcoming sequel to their world-renown Ragnarok Online, Ragnarok Online 2: Legend of the Second, starting Thursday, April 18th– April 22nd.
Event Line Up
1.      Double your Fun with Ragnarok and Ragnarok 2!
Players with a Ragnarok  1 account and register for a Ragnarok 2 account on the same WarpPortal account will receive a bonus to both accounts come launch!
2.      Save your name!
Reach level 10 with your character during the beta period to have your name saved for commercial service.
3.      Registration Raffle!
Register for Ragnarok 2 and be entered to win ingame items as well as WarpPortal energy!
4.      Facebook Go and Grow
Visit and like the official Facebook and for every Like Milestone reached EVERYONE on the server will win a prize!
5.      Welcome Back Beta Players!
All players participating in the Beta will receive 1 free VIP token when they return for the commercial launch!
6.      Twitter Trivia
Trivia questions will be posted throughout the beta period, answer them correctly to receive ingame costumes and accessories!
7.      Login Event
Accumulate at least 10 hours of logged in time during the Beta period.  This will help us keep the numbers close to maximum to let us fine tune the setup for our launch!
8.      RO2 and You Make Beautiful Music Together!
We will make all the Ragnarok 2 music available for your enjoyment.  Be creative with it, remix it, sing to it, create videos or any other creative endeavor!  Post it up on Youtube and link it back to us on Facebook for the community to enjoy!
9.      To the Max!
Characters that reach the leveling cap during the beta will be granted Prize packages including leveling power ups when we launch!
10.  Special Title for Beta Testers!
Participate in the Beta to receive the "Pre-Historic" special title after commercial service!
11.  EXP Surges!
Throughout the beta we will be turning on and off EXP surge events
12.  The 15 Khara Mission Challenge
Complete 15 Khara missions during the beta to receive a random Accessory box.
13.  Dungeon Challenge
Complete 3 dungeons during beta to receive a 7 day Angel Costume after commercial service!
14.  Monster Invasion
Random town invasions will be announced ingame throughout beta!
15.  Card Collection MVP
Collect 1 full page of Cards during beta to receive free durational card albums!
16.  Try It Now, Get It Back!
Try out unique items from the Item shop, with certain items that will not be available after official launch.  After Beta ends we will return all those items to you once we officially launch, so you get these limited items for official service!
For More Event details or to register for beta: www.playragnarok2.com .
Next Article
Bless Unleashed has announced that an infrastructure stress test is now live, running from Jan 30 to Feb 3.
by MissyS
The official release date for the Global Open Beta Test of MU Legend will begin this year, on November 7th. But there's more!
by Ragachak
Now it's time to read up on how the Dominion handles business with their own starting adventure: "Riot in the Void."
by Mikedot