Pumpkin Online: Only seven days left on Kickstarter Campaign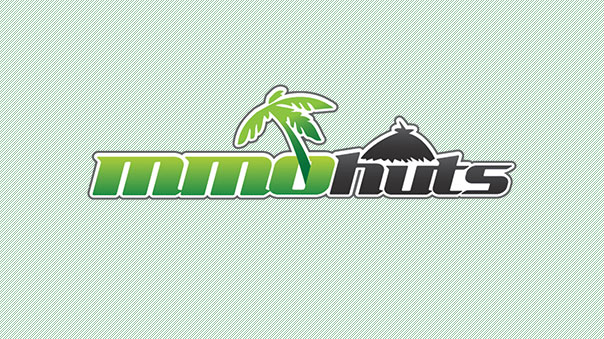 Independent game developer Pumpkin Interactive, is proud to announce that its crowdfunding efforts via Kickstarter™ for Pumpkin Online is closer to reaching its target goal with a few days remaining of the campaign. Envisioned and spearheaded by rising star Games Designer, Monique Blaize, Pumpkin Online is an incredibly ambitious and cleverly designed MMORPG, combining the very best of farming and dating in a wonderful virtual world inspired by classics such as Harvest Moon™ and Animal Crossing™.
Pumpkin Online offers a laid back, casual, and relaxed environment, in which players can role-play a profession, craft cool items, customize and build their very own farm or adventure out on quests. Players can interact and have fun with the game's NPCs and other live players, and ultimately form relationships and long-lasting friendships through the game's interactive and rewarding quests. Featuring a host of cool features such as fishing, mining, cooking and crafting, Pumpkin Online offers not only an impressive activity list, but also fun and immersive skill- and luck-based mini-games to play, inspiring jobs to pursue, and relaxing pastime activities. Part of the fun comes from building and customizing the interior and exterior of farms, and with a diverse and colorful variety of décor, each farmland created is unique. Other players are welcomed and encouraged to come over and hang out!
Pumpkin Online offers an almost unlimited amount of options for character customization; players are no longer conformed to gender specific options, and it is possible to create non-binary characters and assign preferable gender of choice. Same gender marriages is an option, and players can form relationships with, and marry, NPCs within the game. Whereas most games do not offer this option, Pumpkin Online acknowledges marriage equality, and openly embraces it.
Among the great selection of rewards available through the campaign, supporters can gain access to not only BETA playable code, but also the opportunity to pledge for an exclusive art-book and even the opportunity to become part of the design team producing the final game.
Pumpkin Online on KickStarter™:
https://www.kickstarter.com/projects/749023221/pumpkin-online-a-farming-dating-sim-mmoprg
Next Article
World of Tanks Mercenaries gets ready for an exciting new limited mode for PS4/Xbox One.
by Ragachak
Abrakam's digital card game Faeria recently released a new expansion on PC, "Fall of Everlife", which will add 40 new cards to ...
by Ragachak