Project Blackout gets Dino Mode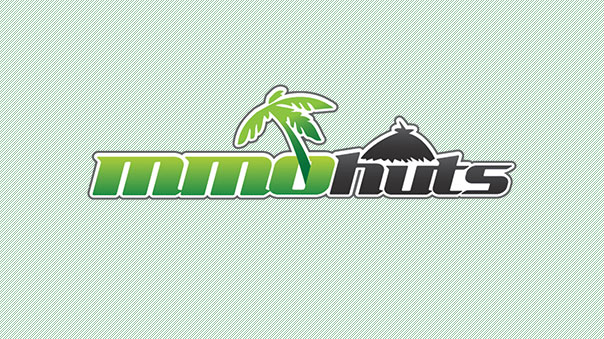 A new gameplay mode, "Dino Mode," has arrived today in Project Blackout.
Dino Mode challenges players to escape an experimental breeding ground for dinosaurs – but like in Jurassic Park, dinosaurs have turned on their captors. Players will face velociraptors and even a Tyrannosaurus Rex – which are, in turn, controlled by players.
Project Blackout is published by SG Interactive, which also publishes Trickster Online and Grand Chase.
Project Blackout Gameplay Screenshot

Source:
Dinosaurs Invade  Project Blackout; Challenge Elite Operators to Fight to Avoid Extinction

New Dino Mode Pits Dinosaurs against Bullets in a Clash for Dominance and Survival

IRVINE, Calif. ­- July 14, 2011 – SG Interactive unleashed a taste of the Jurassic period today for players of  Project Blackout, an online free-to-play first-person shooter (FPS), with an all new gameplay mode. Pitting players against each other as humans or dinosaurs, Dino Modereveals which species are cunning and lethal enough to rise to the top of the food chain.

Project Blackout, the newest hardcore online FPS from SG Interactive, will test gamers' skills with fast-paced action, precision shooting, and twitch response times.  The graphics, stereo sound effects, and camera effects will put players in the middle of the action and test their skills at a whole new level.

In Dino Mode players must fight their way out of an experimental breeding ground where the dinosaurs have turned on their creators. Challenges await even the most veteran soldiers as deadly packs of player-controlled velociraptors hunt them around every corner. Blocking the last exit to survival is the most fearsome dino of all, the Tyrannosaurus Rex.

"Adding Dino Mode to  Project Blackout is something we've been eager to reveal to our hardcore community for a while," said Chris Lee, CEO, SG Interactive. "By adding dinosaurs we're able take the feeling of 'hunt or be hunted' to a whole new level. Little is more gratifying than stomping and chewing up other players while playing as T-Rex."

To join the epic battle for survival, register to play for free at  http://www.projectblackout.net
Next Article
Gazillion Entertainment has just released a new update for Marvel Heroes called the "Forge of Asgard".
by Mikedot
Gazillion Entertainment has just announced the launch of their Epic Twelve - End of Anniversary event for Marvel Heroes 2015.
by Mikedot
Today, Snail Games released details on the divine healer on Erlandir side – Geomancer, who specializes in instantaneous single-target healin...
by Mikedot