Product Review: AVerMedia GH337 Gaming Headset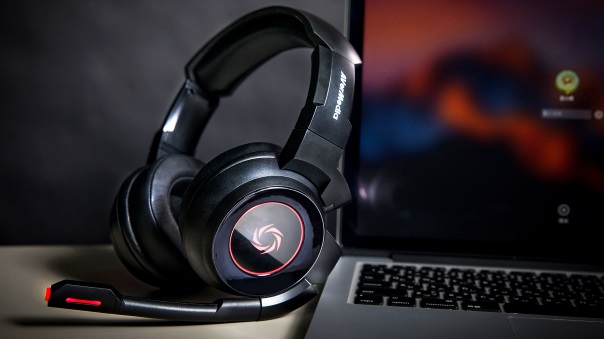 As someone with a hearing deficiency, comfort and audio levels are equally important. Shortly after I picked up my Corsair VOID Pro headset, I was sent an AverMedia SonicWave GH337 headset to review. I decided to post this review on MMOHuts instead of OnRPG, because one of the major features is their microphone, and I can see it being quite useful in the online gaming field. The AverMedia GH337 features noise-canceling microphones, which is terrific. I did test the headset on my PC though (below). Personally, I love AverMedia products, that's what I use for my Capture Card (AverMedia LGX). With that in mind, I had high expectations. To test it, I plugged it into my Nintendo Switch for the weekend, to review both games on the Switch I was already reviewing (A Robot Named Fight! and Saturday Morning RPG). As a side note, that second game is still in the process of being reviewed. I should have thought about using it while I was reviewing Guns of Icarus, but I was already sick and speaking for long periods was difficult.
So I'll start with comfort. The default pads for the GH337 are quite comfortable, but it also comes with an extra pair of velour ear pads for extra comfort. I won't lie, I had a really hard time with the pads at first, because I… well, I accidentally took the left one off. It took a few moments to figure out how to reattach it, but I got it figured out. So I sat for a few hours both mornings this weekend to play just wearing the headset to see if it would hurt my head or my ears and figured out exactly how much I could hear. That's one of the ways these headsets really shine; they're incredibly comfortable. I suffer from chronic headaches and migraines and was able to wear them all morning with no discomfort. I was able to hear easily, and the adjustable audio dial was always within a reasonable reach. I sort of wish that the microphone had a dial I could adjust for console gaming, but the default microphone level's not so bad. On the Playstation 4, you can go into the audio settings and adjust to your heart's desire, so again, not something I really had a gripe with.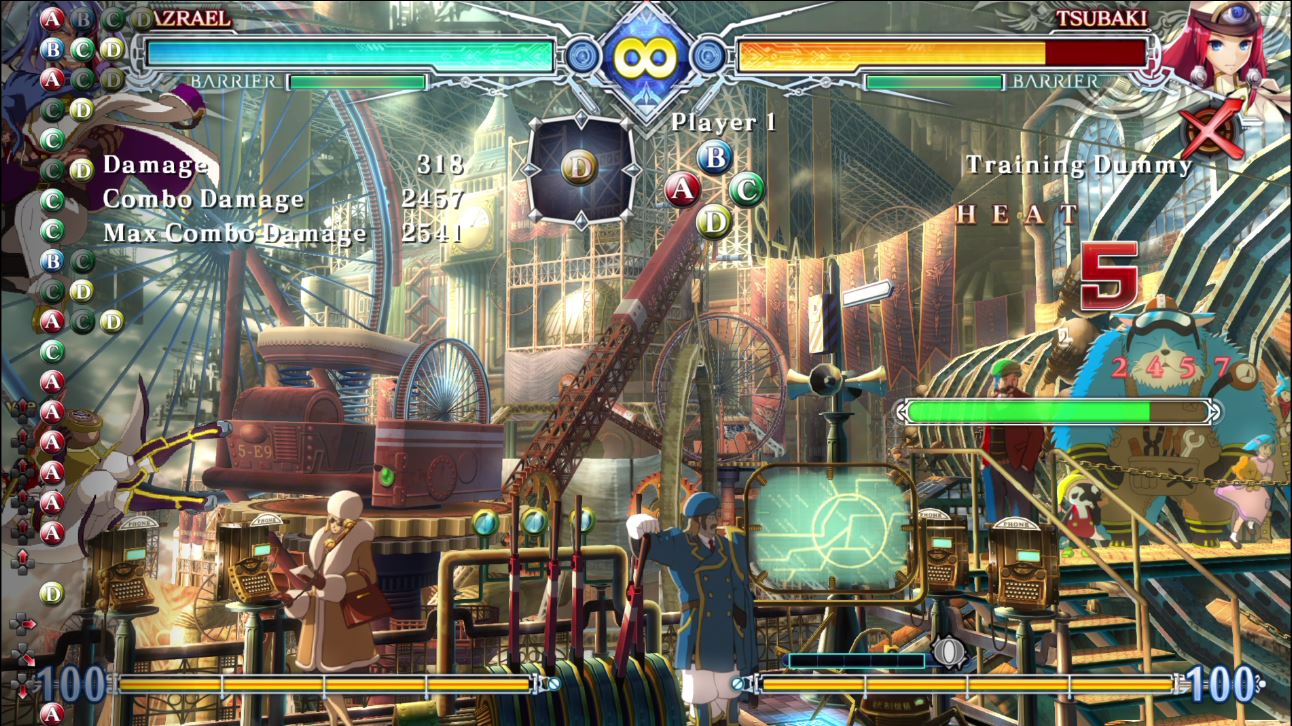 I was able to work on combos and chat at the same time. Quite novel.
I also tested it this morning and yesterday on my Playstation 4, playing a variety of titles (Monster Hunter, Yakuza 6, SMITE, Dragon Ball FighterZ, BlazBlue: Centralfiction) while chatting with one or two people on my friend list to make sure I could hear the game as well as the people on the other side and vice-versa. The sound quality was magnificent. I could pick up everything I was doing, something I can't always do reliably when not wearing headphones. Little audio cues that might escape me no longer do when wearing a quality headset, and I certainly appreciate that. I had to turn down the in-game audio to chat with people occasionally, but that's not a complaint about the headset, that's my own hearing versus my friend's headsets, and that's okay.
One of the only complaints I really have about this headset, is I wish it had an option for Bluetooth or non-USB plug options. I'm normally fine with USB, but I can't use it with any of my portable devices, and while I normally don't care for wireless headsets, I think I would have preferred it in this instance. However, for PC and console gaming, it's definitely first-rate. The microphone does a solid job of muting ambient noise in my background. I plugged it into my PC, muted my normal mic, and did a few audio tests, where I turned on my nearby fans, creaked my desk chair, things of that nature. It did pick up my chair creaking, but that's pretty damn loud. However, I was glad to note that my fan was not picked up, so the dual microphone/omnidirectional mic succeeds in its task of muting ambient noise. I'm sure louder things will be picked up (screaming children, explosions, et cetera) but for the price, this is more than adequate. It has a secondary mic built in that utilizes the noise reduction technology as well.
Final Verdict: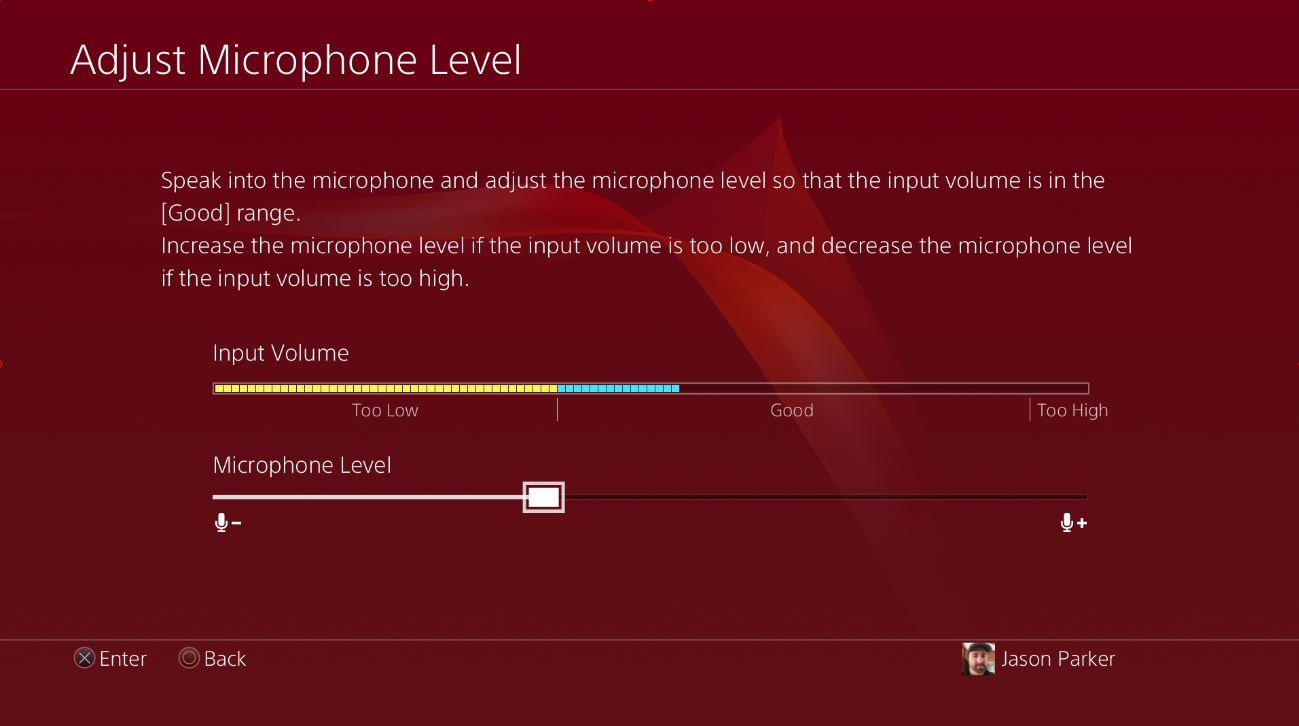 It's ideal for console gaming, and is the perfect addition to my PS4.
I love this headset. It's up to the quality I expect of AverMedia, and while I do wish it didn't use USB, that ultimately makes it viable for any number of consoles and PCs, from the Xbox One X/PS4 Pro down to my hand-built PC and Nintendo Switch. Sure, it can only be used on the Switch in docked mode, but that's okay. It's incredibly comfortable, and while the headphone cable might not stretch across the entire living room, 7.1 ft. is pretty great. The AverMedia GH337 does exactly what I needed it to, without any complications, unnecessary nonsense and works for hours on end without winding up causing me pain or discomfort. I can see these being used for online multiplayer, as well as random chatter while playing games on a PC. I did not review the GH335 headset, but I'll include the specs below as well for people who might not want to drop 80 bucks. But I will say, it's money well spent. It's ideal for people who do a lot of online gaming, and are in need of a solid USB headset for their console or PC. It's going to match up to an expensive mic with a mixer, but it produces and transmits crystal clear sound, and no matter what you play, it will no doubt be the right choice.
A product was given for the purpose of this review.
Product Features:
SonicWave GH337
7.1 Virtual Surround Sound Audio with AVerMedia Sound Engine: Pinpoint your opponents and stay immersed in your surroundings
High Quality Audio Specs: Oversized 50mm neodymium drivers with 20–20K Hz response, 97±3 dB sensitivity (@ 1 kHz), 32 Ω impedance
Dual Microphone for Noise Reduction: Ignore ambient noise and hear your teammates clearly; omnidirectional pattern with ≤ 2200 Ω impedance and 38 ±3 dB sensitivity
Supports PC and Latest Consoles via USB 2.0 / 3.0: Including Xbox One™ X and PS4™ Pro
Full In-line Controls: Volume, microphone mute and LED on/off
Comfort and Flexibility: 370 g / 13.05 oz weight with 2.2 m / 7.2 ft cable to give you room to move
MSRP: $79.99
SonicWave GH335
Tuned Acoustics for Gaming: Oversized 50mm neodymium drivers with 20–20K Hz response, 97±3 dB sensitivity (@ 1 kHz), 32 Ω impedance
Stay Focused on the Game: Closed-back design puts the game front and center
Sensitive Microphone: Omnidirectional pickup pattern with a Ø 6.0 x 2.8 mm capsule; ≤ 2200 Ω and 38 ±3 dB sensitivity
Compatible with all Analog Interfaces: 4-pole 3.5 mm audio jack and 3.5 microphone jack with splitter cable work with PC, PS4™ and Xbox One™ consoles and mobile (some Xbox One controllers may require a stereo adapter; sold separately)
In-Line Controls: Volume and microphone mute switches
Lightweight and Comfortable: Only 340 g / 11.9 oz with 2.2 m / 7.2 ft cable
 MSRP: $59.99
Next Article
Aeria Games has announced a new upcoming MMOFPS to their lineup: Born to Fire.
by MissyS
Rogue Factor's turn-based tactical-RPG Mordheim: City of the Damned, based on Games Workshop's tabletop game, is receiving today its...
by Mikedot