Prius Online removes IP restrictions, adds dungeons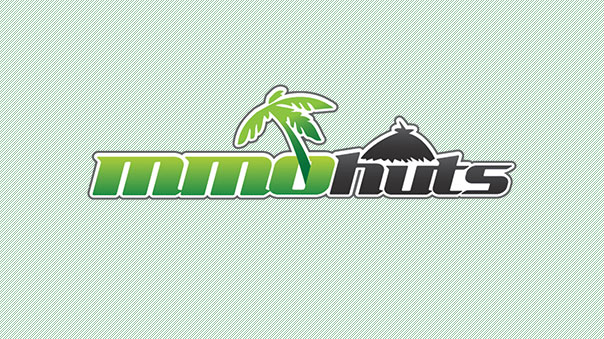 Prius Online's open beta has begun, and as of this Tuesday, July 5, the game no longer has any IP restrictions, allowing anyone to play the game from around the world.
The publisher also added five new dungeons this week. Toward the end of the month, gPotato will also add six more new dungeons, plus raise the level cap and add Guild Sieges and Guild Championships.
gPotato also publishes Allods Online, Iris Online, and Flyff: Fly For Fun.
New Prius Online Dungeon Screenshots:
Source:
Prius Online: The End of IP Restrictions, the Beginning of New Content!

Player feedback from open beta helps Gala-Net improve Prius Online

Sunnyvale, CA – July 7th, 2011 As Prius Online's open beta progresses, Gala-Net has been receiving solid and insightful feedback from its players. Now, the game team is thrilled to share the results of this valuable input with tremendous news: Prius Online will end its IP restrictions and push forward with new game content!

Thousands of fans across the globe exclaimed their distress when Prius Online launched with IP blocks. After seeing exactly how upsetting this was to the player base, Gala-Net went to work with the developer to confront the issue.  Several negotiations later, the team successfully bargained for the release of IP restrictions worldwide! Beginning July 5th, Prius Online will now be opened to all regions not currently or in the process of publishing the game.

Gala-Net then pushed forward, seeking to address players' issues over the lack of in-game content. Once again, the team went to the developer expressing the community's needs, and again fantastic agreements were reached. As of July 5th, open beta players will be able to access 5 new dungeons scattered throughout the world of Prius! Players won't have to wait long for more though, as towards the end of July Gala-Net will be releasing its first major update. This update will include 6 new dungeons, Guild Siege, Guild Championships, a level cap increase, and much more!

With the IP Block and the content issues addressed, Gala-Net is avidly researching the next most important community issues. For more detail regarding both of these developments and other Prius Online News, check out the Official Prius Website at prius.gpotato.com

Be sure to also check out Prius Online on Facebook and Twitter.
Next Article
Nexon America and WeMade Entertainment invite players to Riders of Icarus, an upcoming free-to-play action-adventure MMORPG.
by MissyS
CCP has just launched a feature site for the July 22nd Crius release for EVE Online and an accompanying in-development video that highlights t...
by Mikedot
Erebus: Travia Reborn is inching closer towards release. The Outspark staff has announced that closed beta testing will start on September 1, ...
by Guest