Prepare for a Month of Amazing TERA Events to Mark Their Sixth-Anniversary on PC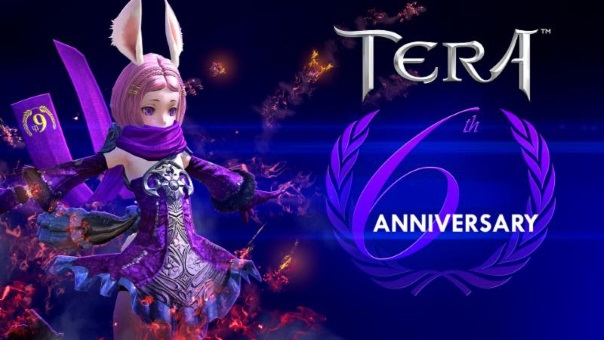 TERA first launched on PC on May 1st, 2012 and continues to go strong with consistent, engaging content. To celebrate this, players on PC can look forward to a month of community events and in-game events to celebrate this milestone. Sales on EMP, story items, secret mystery items of titanic proportions will be released throughout the month. This will also mark the return of the rare Terrons, bonus rewards from dungeons and battlegrounds, as well as the brand-new double guild rewards event.
"We couldn't be happier sharing this milestone with our dedicated PC audience who began this journey with us back when we first launched TERA," said Senior Product Manager, Matt Denomme. "Between the recent launch of TERA on PlayStation 4 and Xbox One and the major Godsfall update on PC, TERA is celebrating its sixth anniversary in a major way. And there are no signs of stopping! We have plenty more exciting things planned for TERA during the remainder of 2018 and beyond. I can't wait to share the next six years with our awesome players!"
The community team will be hosting events both in and out of game throughout the anniversary month, including a new screenshot and loading screen art contests for creative TERA fans. En Masse staff will be in-game throughout the world during weekdays, excluding Monday, May 28, handing out anniversary scarves to players who find them politely request one. Stay tuned because the TERA team will be posting weekly updates detailing which servers and times they will be online to hand out scarves, so keep your eyes on the TERA homepage for it.
Developer and Publisher Gaijin Entertainment announced that their hit franchise and military MMO game War Thunder will be a PlayStation 4 laun...
by MissyS
Just when you thought it was safe to step on the pitch again, Psyonix strikes again.
by MissyS