Poke Elf begins closed beta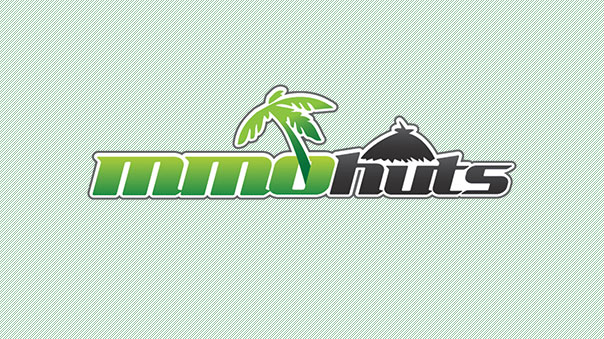 Closed beta testing has officially begun for LeKool's latest browser-based game, Poke Elf. Poke Elf mixes real-time strategy with role-playing games, and has a familiar interface to Fantasy of Swords. Players fight in one-on-one battles with monsters. No beta key seems to be required. And yes, they compare it to Pokemon too (Pokemon Stadium, that is).
LeKool is also going to release eDragon later this month, a turn-based RPG, and has added the ninth server for their version of Caesary.
Poke Elf Gameplay Screenshot

Source:
New Games and Events by LeKool for June!

LeKool will launch Poke Elf and eDragon, new server for Caesary, and will have more events on facebook and twitter.

June 2, 2011 – LeKool (http://www.lekool.com) has just recently launched its newest MMO, Poke Elf into Closed Beta.   Poke Elf (http://poke-elf.lekool.com) is an MMO that combines both RPG elements and RTS elements.  For those who are familiar with the RPG User Interface seen amongst most MMORPG games and for those who have played LeKool's Fantasy of Swords  will be familiar with Poke Elf.  Thomas Watson, Community Manager for LeKool, says "At first glance, Poke Elf reminded me of Pokemon Stadium on the N64 converted into an MMO game on PC.   I think users will enjoy this game because it actually has very good graphics and is very friendly and unique in its own way."  In Poke Elf, you fight one on one with a monster on a battle stage.  Your user interface allows you to see your character's stats, wins and losses, as well as other useful information.  Lekool will also launch another game called eDragon mid June, which will be released sometime next week is an MMO that "at first glance, will put users into the feeling of an RPG, but the game combines both RTS features with RPG features" says Thomas.  eDragon has a lot of RPG elements such as NPCs and quests, however the entire game is turn-based and quests are novel-based text.

LeKool has already recently announced that a new server 9 for Caesary called "Zaro" has been launched.  Lots of events have been launched for this new server which you can see here. http://caesary.lekool.com

LeKool has also announced that they will be more open and active on their social-networking sites, Facebook and Twitter.  They have events on both facebook event and twitter  that will reward players special in-game prizes once the facebook and twitter page reaches a certain number of likes
Thomas explains "A lot of gaming companies have trouble with communicating with their players effectively and efficiently.  LeKool is trying to solve this issue by being more open and involved on both facebook and twitter.  We know how much people use facebook and twitter on a daily basis and so we want to open up to the social-networking community.  Our goal is to be more open. Communicate with our players, update them about the game, and just have general fun.  We want to remind our players that we aren't just GMs and staff members….we are a family…we are regular people.  We want to have fun with our players and thank them for being part of our community."
Next Article
You can see the influence of the old classic Rock n' Roll Racing in Heavy Metal Machines without even trying.
by NWOrpheus
Today Hirez Studios revealed what's coming in their next patch to third person Mythology MOBA, SMITE via Twitch livestream.
by DizzyPW
As if you haven't already heard, Smite Worlds/Hirez Expo is this week!
by Ragachak