Pockie Pirates: Chapter 11 Launched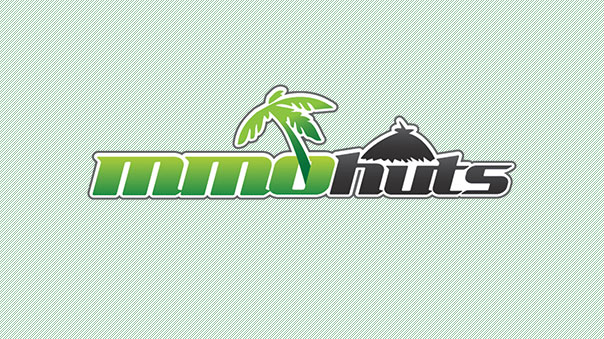 Leading online games publisher, NGames, has today announced the launch of the anticipated "Chapter 11" update for popular free-to-play One Piece MMO, Pockie Pirates. The update introduces a host of new gameplay features to the sea-faring browser-based game, including exciting new high level instance, Judicial Island Adventure.
Alongside new-look character designs, a new badge system, arcade inspired arena's, and a host of tweaks and performance improvements to Pockie Pirates' gameplay; Chapter 11 also introduces the thrilling new Judicial Island Adventure challenge, available to players Lvl 80+.
An intense new escapade that has players resist waves of enemies, pirates can earn massive rewards from this new challenge depending on the amount of waves they defeat. HP cannot be restored during Judicial Island Adventure and formations cannot be changed in the midst of battle, making this a particularly tense and tactical affair.
The Judicial Island Adventure is the hottest new daily challenge on the Grand Line. Taking place on a newly discovered map, the Judicial Island area offers a massive 200 stages of relentless battles, which players can tackle in two areas: the Court Guard (stages 1-100), and Judicial Tower Guard (stages 101-200).
The Judicial Island Adventure is available all day to players who clear the Marine Guards at the main entrance. All player progress is reset at 0:00am every day, so pirates will have to be at their most savvy to topple all 200 stages in a single day. To make the challenge even tougher, HP and statuses are not replenished or reset until pirates have fought their way through the first 100 stages. Considering the powerful monsters lying in wait, pirates are advised to approach The Judicial Island Adventure with a strong captain and water-tight tactics if they wish to sail away victorious.
Once a crew is dead, the battle is over and progress resets.
Pirates will be rewarded with hearty troves of treasure for their efforts, as well as special titles at certain stages that reward characters with massive HP boosts. For example, reaching stage 40 can see a selected character's HP boosted by 4000 points – vital for pirates hoping to dominate the entire Judicial Island and claim the title of Peerless Pirates.
Next Article
The main draw of Path of Exile has always been its expansive character building system, offering an ever growing list of passives and...
by Proxzor
Asymmetrical mobile game Identity V is kicking off their global festival today, Call of the Abyss II.
by Ragachak
Realm Royale started out as a Paladins game (which did appeal to me) became its own entity within the Paladins universe. And I love it.
by Ragachak