Pockie Ninja launching Chapter 7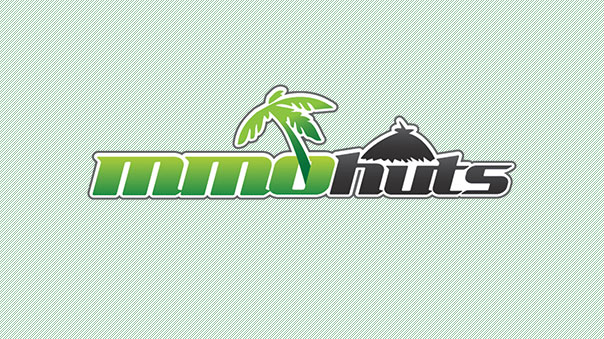 Wednesday, January 11 brings a new stage in Pockie Ninja updates with Chapter 7.
The update introduces the Trial of Bravery, a 3v3 battle mode that offers prizes and points, and new Bloodline Limits. The Bloodline Limits will let players enhance different combat attributes and customize their ninja further, and a new NPC grants players another new option for customization.
Las Noches has also been streamlined down to 95 floors (from the previous 170), while it offers the same amount of experience. The new design offers bosses at every five floors until floor 75, where players begin to encounter a boss on every floor.
Special events in Pockie Ninja will run until January 25, including rewards for players who pray Bloodsouls between January 11 and 16 and players who synthesize Bloodsouls between January 11 and 25. Players who challenge Las Noches on the 11th or 12th will earn new prizes. There will also be log-in prizes given away.
Pockie Ninja is published by Ngames (Game321).
Pockie Ninja: Chapter 7 Trailer
http://youtu.be/nghwhCN6TdA
Source:
Pockie Ninja: Chapter 7 update coming January 11th

Update with brand new Bloodline Limit quests and Trial of Bravery system out tomorrow

NGames have announced that Pockie Ninja: Chapter 7, the latest update for their Naruto and Bleach inspired MMORPG, will be released on January 11th, 10am CST.

The entirely free Pockie Ninja: Chapter 7 update promises a new Trial of Bravery system – an exciting, brand new 3v3 battle mode that players can enter for prizes, points and bragging rights – as well as several new Bloodline Limit quests that will allow players to boost their ninja stats to all new levels.

To celebrate the release, publisher NGames are launching a series of special in-game events, running from January 11th – 25th.

Train your Bloodline Limits

The new Bloodline Limits will allow players to customise their characters like never before, offering a deeper level of control on the battlefield. Every player character can use Bloodline Limits to enhance important combat attributes, such as agility, stamina, armour break, defence and HP.

In Pockie Ninja, finding and activating the right Bloodline Limits can elevate a ninja's skills to the next level. But sometimes they also bring misfortune – or even the danger of bloody massacre.

From January 11th – 16th, players who pray Bloodsouls and get to the required level of Bloodlimits can win great in-game rewards, including trial credit scrolls and new Bloodsouls for their characters.
What's more, those who seek, find and sythesize Bloodsouls as many times as possible between Jan 11th – 25th will earn plenty of free gifts for their efforts.

The effects of Bloodline Limits differ depending on the NPC who issues their quest. With Chapter 7 introducing a new NPC – increasing the selection of Bloodline Limit quest givers from 2 to 3 – players will have more choice than ever when Chapter 7 is released.

Chapter 7 also sees the towering Las Noches challenge streamlined and cut back from 170 to 95 floors. The total EXP on offer doesn't change though. Instead, Las Noches will become a bruising 95-stage ascent that pits players against a boss on every 5 floors, with a boss appearing on every floor for the last 20 floors.

On January 11th – 12th, players who bravely challenge the new Las Noches and reach milestone levels will be awarded with a bounty of prizes, including the new Bloodsoul III Jar for ninjas who make it all the way to the 95th floor.

Other free gifts will be up for grabs for completing new quests and instances, such as the Valhalla multiplayer instance.

Even simply logging into the game can win players prizes, and 2 random lucky ninjas in every server will be given a brand new +0 outfit on January 11 and 12 between 20:00-21:00.
Next Article
The start of the highly-anticipated Call of Duty ®: Black Ops III multiplayer beta has arrived on PlayStation®4 computer entertainment syste...
by MissyS
But what exactly is the Road to Menaphos? Is it worth it?
by Ragachak
Spirit Tales is preparing to launch its closed beta phase, and as part of the prep, they have released their first Community Q&A with Elli...
by MissyS