Pockie Ninja introduces new Chrome App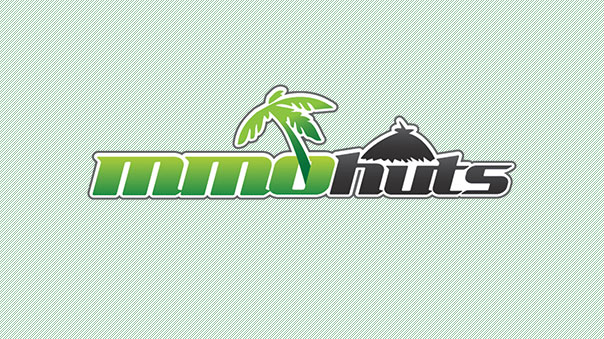 NGames has announced the release of a new Chrome App, available for free through Chrome's Web Store, for its browser-based MMO, Pockie Ninja.
The Chrome App takes players to the Pockie Ninja homepage, letting players sign in or register through Google, Facebook, Yahoo, Mangafox, or Game321. Its design is to let Chrome users instantly connect to the game through their Google accounts.
Pockie Ninja recently won several awards at BBGSite, and has earned over nine million registered players since closed beta began in March.
Pockie Ninja Gameplay Screenshot

Source:
Annual BBG Site award votes Pockie Ninja number 1

New Chrome app released for browser-based game of the year

The annual BBG Site "Browser Game of the Year" awards (http://news.bbgsite.com/gameprize/2011/index.shtml) have voted Naruto and Bleach inspired MMO, Pockie Ninja their most popular game of the year.

Pockie Ninja steam-rolled more than a third of the annual Browser Game of the Year categories, topping 5 of the 12 available categories. The beautifully animated browser-based brawler was voted Best Graphics, Best New Game, Best 2D Game, Favourite RPG, and the Most Popular browser game of 2011.

The awards highlight the reasons behind Pockie Ninja's considerable growth since it's closed beta launch in March, 2011. The game has amassed over 9 million registrations to date, with gamers and anime fans alike enjoying the high-end graphical presentation, deep customisation elements, and unique 'one character, multiple classes' system that the MMORPG offers.

To celebrate, publisher NGames – who were also winners of the 'Top Company' award – have released a brand new Google Chrome App to make playing Pockie Ninja a more easily accessible experience.

The new Chrome App is available for free through the Chrome Web Store and effortlessly plugs into Chrome browsers, allowing everyone to instantly play the game via their google account. Through one click, players are taken to the Pockie Ninja homepage where they can sign in and/or register to play using their Google, Facebook, Yahoo or Mangafox accounts.

Players can also sign up for an official Game321 account, which allows play sessions on all of NGames' products under one username and e-wallet.

The Chrome App is available now: https://chrome.google.com/webstore/detail/fnllmdekhoodfjggoncakndldjihiiol
Next Article
Wargaming has announced Update 7.5 for World of Tanks has gone live, bringing several new features such as new tier 10 tanks, arenas, and titl...
by MissyS
GoldFire Studios announces the open beta launch of CasinoRPG after over a year of development and closed beta testing.
by MissyS