Pockie Ninja celebrating one year anniversary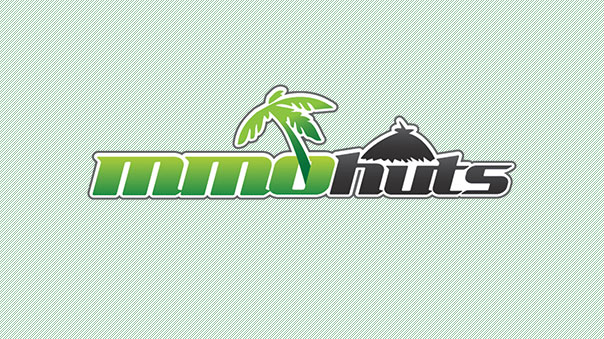 Pockie Ninja is preparing to celebrate its first year anniversary with a series of events for its players.
Starting in early March, players can visit the Anniversary Wishing Wall to tell NGames what they would like to see in future updates, and share playing memories over the past year. Players who share on the wall will be eligible to earn prizes, which improve with the number of wishes received on the wall.
Other challenges will be given to players during the celebrations, with rewards for defeating bosses and winning in the arenas, which will grant special outfits – the Hollowfied Aizen and Kushina Uzumaki – for a limited time. A video contest will also be held in the community.
Pockie Ninja Anniversary Party Trailer:
http://youtu.be/qy3CyHJE7Xs
Source:
Pockie Ninja preparing for birthday celebrations

Party hats at the ready – this year's "Most Popular Browser Game" (as voted by BBGsite) is about to turn one

Naruto and Bleach inspired MMO brawler, Pockie Ninja is celebrating it's first birthday throughout March and April! Publisher NGames have revealed some anniversary events to celebrate an amazing first year.

Originally announced as the secretive "Project Ninja" at the start of 2011, Pockie Ninja quickly became one of the fastest growing MMO's online today. Over the last 12 months, the anime-inspired browser-based MMORPG has won multiple awards, released several free updates, and has amassed an incredible 11 million registered users.

Publisher NGames have revealed a string of events to celebrate Pockie Ninja's first birthday, including a chance to get hands-on and win real world gifts by creating videos inspired by the game.

Birthday Celebrations

From early March onwards, Pockie Ninja players will be able to interact with a huge range of special anniversary events.

An "Anniversary Wishing Wall" will be introduced in-game that allows players to tell NGames everything they would like to see in future Pockie Ninja updates. The wall will also be used as a place to post precious playing memories from the past year; creating a past-and-future wall for everybody to admire.

Ninjas who post on the wall will be eligible to receive fantastic in-game gifts, and everybody is encouraged to get involved – the more the number of wishes, the better the gifts players will receive!

New Outfits and Challenges

A variety of challenges will be thrown at players during the anniversary celebrations, with rewards on offer for defeating demon bosses, winning a set number of times in the arena, and more.

NGames are excited to reveal two brand new, special anniversary outfits that Pockie Ninja players will be able to win by completing the anniversary events.

The first is the most powerful antagonist outfit available – Hollowfied Aizen. Belonging to Sosuke Aizen, the most dangerous and manipulating character in Bleach, this outfit carries the true ambition of the former captain of the 5th division in the Gotei 13. Sosuke is famous for betraying the Soul Society and, with this outfit, maybe you can betray your enemies too.

In contrast, the second new outfit comes from Kushina Uzumaki, mother of the infamous Naruto Uzumaki. Kushina is known for her long bright red hair and cheerily optimistic disposition, as well as not being very good at using ninjutsu. But what she lacks in ninja skills she makes up for with her special form of Chakra, which enables her to produce chakra chains and the ability to restrain opponents.

Video Contest

Pockie Ninja players will be able to win real life gifts by unleashing their creative side and making videos inspired by the game.

Players will be allowed to vote for each others videos, and the creators can post their videos on Facebook and Twitter to earn more votes and increase their chance of winning.

The 10 best entries will be chosen to win gifts after the event, with the top 2 winners receiving mystery real world gifts.
Next Article
Starting today, the mighty Riftstalker begins prowling the lands in Phoenix Labs' Dauntless.
by Ragachak
Luminary has announced several events for the month of March.
by MissyS
Fans of C9 are able to jump into Lord of Baltic and enjoy a new playable class, 'Viking', a fishing mode system, and even more features.
by MissyS