Pockie Ninja begins closed beta March 11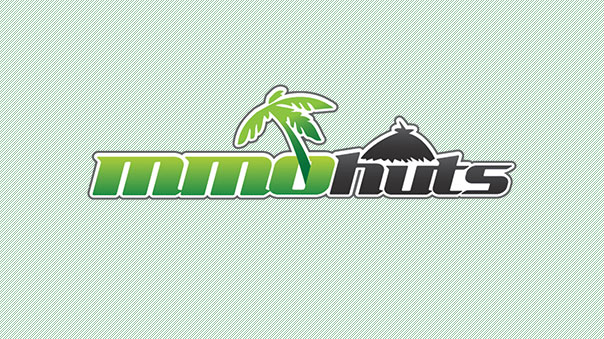 Pockie Ninja, NGame's blend of Naruto and Bleach anime-styled MMORPG, is set to launch closed beta testing on March 11. The beta will run until March 18, and players will get gift boxes and free gold, plus additional rewards every 10 levels.
The game will feature a 150 floor dungeon which has increased difficulty as players go up floor, and features a boss every ten levels. Instances feature the ability to select easy or hard difficulty settings, helping lower level players level faster while higher level players can work toward loot.
NGames publishes Fairy Story Online.
Pockie Ninja Screenshots:
Source:
Pockie Ninja PvE and Closed Beta Revealed
NGames details PvE and closed beta plans for their upcoming MMO anime brawler
NGames, the award-winning publisher of upcoming anime-inspired MMO Pockie Ninja, has today revealed information on the game's Player Vs Environment features, as well as dates for the closed beta and rewards for participating players.

Anime fans – hold on to your hats, because Pockie Ninja's PVE is set to offer players heart-pounding Naruto/Bleach-esque gameplay and challenges!
NGames have just released some tantalising new details for their upcoming MMO, including adventures in the infamous Las Noches building of Demon City, as well as co-operative battles within the sacred realms of Valhalla.

When a ninja reaches the required level they will be able to venture into the treacherous Demon City and challenge the evil Arrancar army in Las Noches, a building boasting a massive 150 floors of monsters who get tougher the higher the players gets.

Brave ninjas venturing into Las Noches will have the chance to earn a great amount of experience points and rewards, such as powerful ninja tools and valuable loot.


However even the bravest ninjas must be wary of the awaiting challenges, as monsters not only increase in difficulty as they progress but also have some special abilities of their own, including the power to absorb health and a greater chance to dodge attacks.
Every 10 levels the player will encounter a much feared Espada – the top ranked members of the Arrancar army – who present a far higher challenge than ordinary monsters.


Along with Las Noches, players can venture into Valhalla, a sacred resting place for fallen heroes that is now crawling with evil creatures, making it a dangerous but exciting place for ninjas to gain experience.

Unlike Las Noches, players should not enter Valhalla alone – they must rely on team cooperation to advance through the stages and defeat the final boss, taking advantage of each others' strengths to overcome the odds and emerge victorious.


Instances in Pockie Ninja use an innovative difficulty system where the player can choose from an easy or hard setting. Easy gives more experience and allows lower level characters to level quickly, while hard caters for those who want to hunt down rare items by challenging more powerful foes.


Closed Beta dates confirmed!
As well as the PVE features, NGames have also announced that the dates for Pockie Ninja's closed beta will be March 11-18.

During these dates players will be able to get their hands on an exclusive premium gift box full of amazing items, including weapons, clothing and gift coupons.

Players can receive their reward every 10 levels, from 10 to 50. The higher the level, the greater the reward.

As well as premium items, beta players will be treated to free gold – 800 for the first time they log in and 300 for every subsequent day after!

You can find out more about the closed beta at the official Pockie Ninja website – http://ninja.game321.com/information/activities/1034.shtml

Pockie Ninja!
Taking inspiration from fan favourite anime's, Pockie Ninja will focus on the unique life and journey of a ninja, entrusted with defeating the world's most evil and destructive warrior corporations.

Featuring beautiful graphics, slick interfaces, hundreds of characters and a huge world to explore, Pockie Ninja is set to take browser-based MMO gaming to the next level. With unprecedented freedom and a plethora of customisation options, NGames are ensuring that "the way of the ninja" is done "your way".

Anime fans will feel right at home in the world of Pockie Ninja, thanks to the game incorporating some of the best known characters and special abilities from the infamous Bleach and Naruto series, including Naruto Uzumaki and his infamous Demon Fox form!

The upcoming brawler offers a deep item synthesising system, which allows any two items to be combined into often surprising results, and a robust choice of customisable outfits that each offer special abilities and stat boosts.
Pockie Ninja also does away with the usually rigid class system found in modern day MMO's, instead allowing players to freely change their class and "school of ninja" whenever they choose.

With so many ways to play and experience Pockie Ninja, you'll have endless fun embracing the ways of the ninja while helping to restore the natural balance of order to Angel City.

Remember to follow Pockie Ninja on Twitter and Facebook for more information.
Twitter: http://twitter.com/PockieNinja
Facebook: http://www.facebook.com/pages/Pockie-Ninja/188867071129005
Meta description preview: The Elder Scrolls Online has today launched Update 11: Shadows of Hist on PC/Mac.
by MissyS