Pockie Ninja announces Season 2 details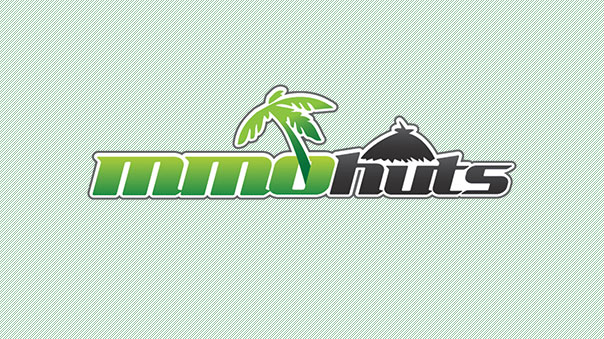 "Shippuden: Season 2," the next major update for Pockie Ninja, has been announced.
The update raises the level cap to 90, where players will earn the title of "Ninja Graduate," which bestows 25 agility, stamina, and strength points on their character. Inscription powers will be introduced: obtainable through quests, combat, and the cash shop, players can activate these powers to raise their weapon's power for a short time. Las Noches also becomes playables three times per day, as it expands to 170 floors.
Experience adjustments will also take place to improve the leveling curve and increase rewards for auto-combat. New synthesis and other tweaks including a new tip system aims to make Pockie Ninja a more enjoyable playing experience.
Pockie Ninja is published by NGames, which also publishes Immortal King.
Pockie Ninja Gameplay Screenshot

Source:
Pockie Ninja "Shippuden: Season 2" update coming soon

A preview of the Naruto/Bleach MMO's newest features

NGames have announced the exciting "Shippuden: Season 2" update for their Naruto and Bleach inspired MMO brawler, Pockie Ninja. Coming soon, the update raises the level cap to 90 and adds a slew of new content for players to explore.

Pockie Ninja's "Shippuden: Season 2" update is coming out soon, allowing ninjas to reach a new level cap of 90 while facing brand new quests, intriguing explorations, powerful monsters and challenging new bosses.

Season 2 continues the action packed journey of Naruto and his friends as they fight to stop the Akatsuki, a group of ninjas introduced in last month's Shippuden update who aim to plunge the world into darkness.

Ninjas reaching level 90 will unlock the special Ninja Graduate title, raising their stamina, agility and strength abilities by 25 points.

New Features and Skills

A new Inscription function is set to add another intriguing layer of strategy to Pockie Ninja's already tense tactical arena duels. By activating a Low or High "Inscription Talisman", players can raise the basic attack and defense power power of their weapons for a limited period of time.
Cleverly timing when to activate the Inscription powers – which can be obtained via quests, combat and the in-game shop – could prove a key difference between earning victory and suffering defeat.

The Las Noches tower challenge will be playable 3 times per day instead of 2 when Season 2 is released, and will be expanded to a massive 170 floors!

Players ascending Las Noches face an increasingly tough risk/reward battle against enemy AI on each floor, with rare treasures, rewards and tons of EXP up for grabs. Are you ready for the challenge of making it all the way to top?

Shippuden: Season 2 also promises a host of key refinements to the anime-inspired MMO.

Levelling will now be quicker, thanks to lower EXP requirements and EXP increases for auto-combat. There will be exciting new ways to synthesis existing outfits and equipment, lower difficulty levels on Ninja Diary quests, and tweaks to the base stats of several in-game outfits, resulting in a more balanced gameplay experience.

What's more, with a helpful new tips system and new Newbie incentives, such as prizes for completing newbie quests and rewards just for logging in, Pockie Ninja is set to be more accessible than ever before.

More Shippuden: Season 2 details will be released soon. You can sign up and play Pockie Ninja for free now: http://www.pockieninja.com

Remember to follow Pockie Ninja on Facebook and Twitter for more information.

Facebook: http://apps.facebook.com/pockie-ninja/
Twitter: http://twitter.com/PockieNinja
Next Article
Some of the developers on Darkfall Unholy Wars took the time to create a short video of PvP Style game play while doing some in game testing. ...
by JamesBl0nde
R2Games has now fully launched their latest title League of Angels today.
by Mikedot
Above & Beyond Technologies announces another milestone for The Repopulation, and looks ahead to the next.
by MissyS