Pockie Ninja announces new summer events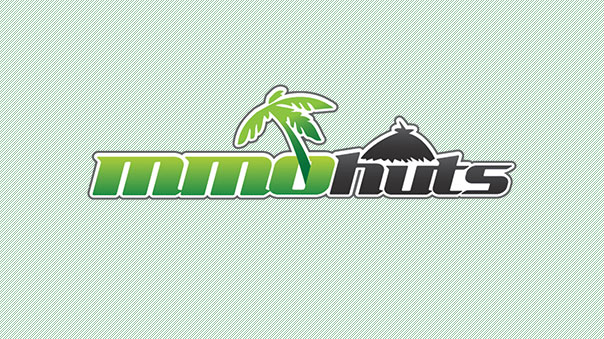 Three new summer events have been announced for players of Pockie Ninja.
* From June 10 until June 30, the daily login event rewards players who make 5 arena challenges each day they log in. Rewards include EXP Marks, Pet Eggs, Little Beans, Carnival Packs, Pet Skill Locks, Lucky Gems, Outfish Wishing Pots, Vahalla Crystals, a rare pet, and for those who log in for thirty days, the King of Login Title.
* From June 10 to June 12, and July 15 to July 17, players who synthesize orange and blue outfits can earn new outfit bags. Players who manage to synthesize their outfits past level 24 will earn a Little Jun/Little Meng outfit.
* From June 17 to June 19, and June 24 to June 26, players above level 25 who stay online for two hours each of these days can earn gift coupons.
Pockie Ninja is published by Game321, which also publishes Fairy Story Online.
Pockie Ninja Gameplay Screenshot

Source:
Pockie Ninja set for Summer Fun

3 summer events revealed for browser-based brawler

The world of anime-inspired MMORPG, Pockie Ninja is preparing for an exciting summer. Publisher NGames have announced 3 gift-filled events for players to enjoy in the coming months, with more announcements promised soon.

The summer months are looking sunny for every player of Pockie Ninja, thanks to publisher NGames offering up 3 events that reward characters with a bounty of free gifts.
From fresh items to new outfits and even a few surprises, there are rewards waiting for every mini-ninja character of the Naruto and Bleach-inspired MMO.

NGames have confirmed 3 events running throughout June and July, with more events to be announced later this month.

Daily Login Event: June 10th – July 30th

A breeze for seasoned martial-artists and new-comers alike, you could win an exclusive mystery pet and loads of other rewards just for playing Pockie Ninja throughout June and July!

Signing in and making 5 arena challenges on 5 separate days over the Daily Login event period will entitle you to the first level of rewards, including a free pet egg and little beans.
If you login 30 times or more over the period and make 5 challenges each time, you could win a massive gift box featuring a rare pet, new outfits, a King of the Login title, and more.
Requirement Rewards
Sign in everyday and claim Summer Pack, which contains EXP Mark and other stunning items.
Sign in on 5 days Pet Egg*1, Little Beans*1
Sign in on 10 days Pet Skill Lock*2, Carnival Pack*1
Sign in on 15 days Demon Proof of Suppression*2, Mysterious Pet*1, Lucky Gem*2
Sign in on 20 days Lucky Gem*2, Orange Outfit Wishing Pot*1, Carnival Pack*2
Sign in on 25 days Common Valhalla Crystal*50, Orange Outfit Wishing Pot*3, Lv.2 Luxury EXP Bag*2
Sign in on 30 days King of Login title *1, Common Valhalla Crystal*100, Orange Outfit Wishing Pot*5, Mysterious Pet*4, Lv.3 Luxury EXP Bag*3

Outfit Synthesis: June 10th – June 12th, July 15th – July 17th

Want more outfits for your mini-ninja character? Then you best get to the lab!

Synthesising your orange and blue outfits during the Outfit Synthesis event will reward you with bags of new outfits for your efforts. What's more, if you synthesise your outfits to level 24 or higher, you will be gifted the awesomely powerful Little Jun or Little Meng outfit to wear (depending on character's gender.)

The gifts are separate for both blue and orange outfits, so get synthesising both varieties for a chance to win big!
Remember: only one blue and one orange outfit can receive the rewards.

Outfit synthesis level reaches 11 -15, receive +0 orange/blue outfit *10
Outfit synthesis level reaches 16-20, receive +0 orange/blue outfit *20
Outfit synthesis level reaches 21-23, receive +0 orange/blue outfit *30
Orange outfit synthesis level reaches 24 or higher, receive Little Jun+0 or Little Meng +0 *20
Blue outfit synthesis level reaches 24 or higher, receive Little Jun+0 or Little Meng + 0*10

Stay Online to Win: June 17th – 19th, June 24th – 26th.

Another breeze for Pockie Ninja's roundhouse-kicking masters – players that are level 25 or above will receive gifts just for staying online and playing their favourite game.

Players who login and stay online for 2 hours every day during the Stay Online to Win event will be eligible for 150 gift coupons.
Started below level 25 and reached it during the event? No problem, just log out and log back in again to claim your coupons.

Why not combine this with the Daily Login event to make sure you walk away with an extra large bounty of gifts. A perfect aid in your quest against the evil warriors of Demon City!

Easy Prizes, Easy Summer Gaming

Going on a summer holiday of your very own? Not to worry; anime-inspired browser-based brawler, Pockie Ninja lets your character level up while you're logged out and away, meaning you'll come back to an even stronger character when you return.
Just remember to log in every now and again from an internet cafe to get your hands on the free gifts if you're away during the events.

Oh, and don't forget your sandals. All the cool Ninja Monks are wearing them.

Pockie Ninja players are constantly enjoying free gift giveaways to aid their quests and player vs. player arena battles! You can sign up and play Pockie Ninja for free now: http://www.pockieninja.com

More events will be announced soon.
Next Article
GAMEVIL released a new MMORPG today with beautiful 3D visuals, 20 vs. 20 battles and endless war in Talion.
by Ragachak
Webzen, Inc., a global leader in next-generation free-to-play games, unleashes a heart-stopping new Alien Defense Mode for the modern military...
by MissyS