PLAYERUNKNOWN's Battlegrounds Revealed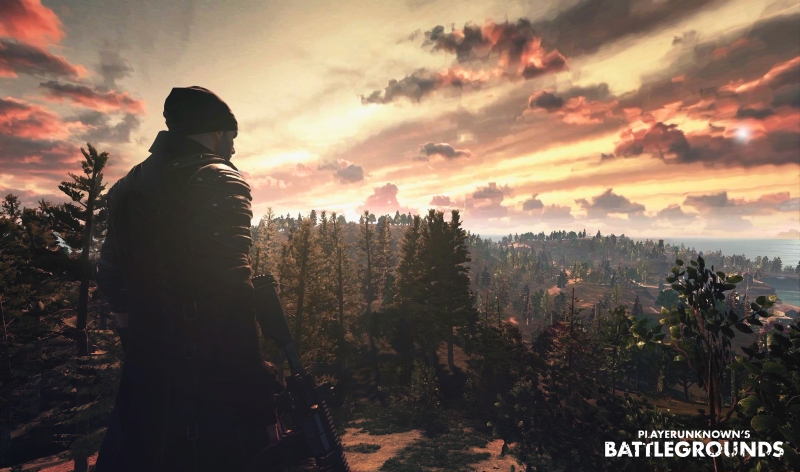 Welcome to the ultimate battle for life and death…. Bluehole, developer of the popular MMORPG, TERA, today announced it is collaborating with PLAYERUNKNOWN, creator of the fan-favorite "Battle Royale" game modes for Arma 3 and H1Z1, to develop a new standalone Battle Royale game, the open world strategic shooter, PLAYERUNKNOWN'S BATTLEGROUNDS. Currently in development, the standalone game will expand the core Battle Royale experience enjoyed by millions of players into a highly competitive player vs. player (PvP) game in a vivid open world.
Created with Unreal Engine 4, PLAYERUNKNOWN'S BATTLEGROUNDS will put up to 64 players on a remote island for a winner-takes-all showdown where strategic gameplay is as important as shooting skills. Players will enter a last-man-standing battle where they try to locate weapons, vehicles and supplies in a graphically and tactically rich battle ground that eventually forces players into a shrinking safe area as they engage in a tense and spectacular fight to the death.
As part of the collaborative development process, PLAYERUNKNOWN has relocated to Bluehole's Korean HQ from his native Ireland to serve as the creative director on the project at Bluehole while maintaining close contact with the grassroots community that has supported his projects.
"I've always wanted to create a standalone game based on the mod I created for the ARMA series, and working with Bluehole gives me the resources and creative freedom to build the experience I've always envisioned," said Brendan Greene, aka PLAYERUNKNOWN. "We have a great development team in place, and our goal is to create a realistic open world experience with the deep gameplay and strong combat mechanics."
When the match starts, players have no items or weapons. To progress, they can try to commandeer a vehicle to discover a high-value location, search for weapons or employ other diversified tactics with a goal of being the last man standing. All weapons can be upgraded with attachments such as sights and suppressors and both road and off-road vehicles will be available to players.
"As huge fans of Battle Royale, our Bluehole team shares PLAYERUNKNOWN's vision of strategic combat driven by player tactics in dynamic battlegrounds," said Chang Han Kim, Production Director of Bluehole. "For a title that we'll be publishing across the globe, it made perfect sense to partner with the creator who has a proven track record of making gameplay that fans love, and the collaboration is going great—we've already been working hard for months on PLAYERUNKNOWN'S BATTLEGROUNDS."
The King of Fighters franchise has an overwhelming legacy to live up to in my eyes.
by Ragachak