Play Squeal of Fortune in RuneScape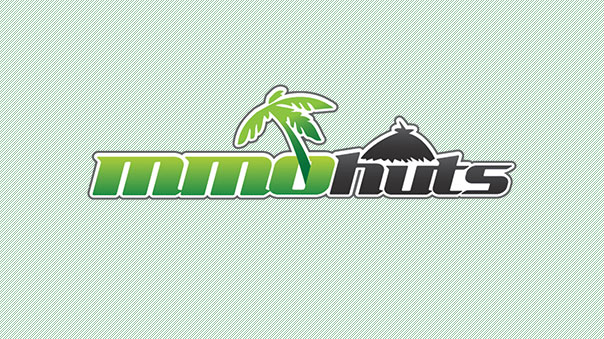 RuneScape has released a new game for players to test their luck on: the Squeal of Fortune.
The Squeal of Fortune is a game of luck, run by the goblin Yelp. Every day, players can spin to win a chance of prizes, varying from useful resources to legendary weapons. Some prizes fuond on the wheel are exclusive, and cannot be found anywhere else in the game. The Squeal of Fortune is available for one spin per day for free players, and two for members.
RuneScape is published by Jagex, which also publishes 8Realms and Stellar Dawn.
Source:
SQUEAL OF FORTUNE LAUNCHES IN RUNESCAPE WITH FREE PRIZES TO WIN FOR ALL

FEELING LUCKY? PLAY RUNESCAPE TO SPIN AND WIN FOR FREE EVERY DAY!

Tuesday 28TH February 2012, Cambridge, UK – Roll up! Roll up! RuneScape developers Jagex Games Studio proudly presents, the Squeal of Fortune. The new game of chance that is guaranteed to add even more excitement to the world's most popular and multi award winning, free-to-play massively multiplayer online game.

Launching today, the Squeal of Fortune is a traditional luck based game with plenty of RuneScape twists. With the assistance of Yelp, the inscrutable Goblin host, players old and new can spin to win every day. With each spin players have the chance to win one of a wide variety of prizes selected by Yelp at random. Prizes range from the most essential and valuable day-to-day resources and wealth to legendary and powerful weapons. So regardless of whether you are a new player or a seasoned veteran, every day brings the chance to win truly epic prizes to assist you on your RuneScape adventure. So if you are eager to win that tailor made Godsword that you have dreamed about, or to stock up on valuable resources or skills to help you complete your latest quest, be sure to log-in or create a free account today.

Commenting on the release, Mark Ogilvie, RuneScape's Lead Designer said: "The Squeal of Fortune adds some light-hearted gameplay for all players to enjoy each day they log-in. With such a diverse range of prizes on offer, including some rare and exclusive items which are only available on Squeal of Fortune, we know that this update will prove popular with our free players and members alike. Every spin is a winner, so what's there to lose? After all, what's not to like about squishing goblins?"

Squeal of Fortune is open to everyone. Free players will be able to play Squeal of Fortune once every day and RuneScape members will receive two spins, doubling their prize haul every day!

For more information and to try your luck on the Squeal of Fortune, head over to www.RuneScape.com today.
Next Article
The futuristic online racing game Quantum Rush starts its beta phase today.
by Mikedot
Nutaku.com announced today the exclusive early launch of Omega Zodiac, the first Action RPG title to join its online games lineup.
by MissyS