PlanetSide 2 Officially Launches Today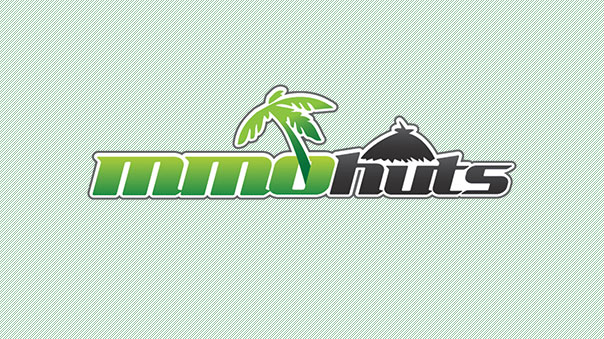 The war is inevitable – Sony Online Entertainment has announced that its award-winning massively multiplayer online online first-person shooter, PlanetSide 2, has officially launched in North America and Europe.  Players must enlist in one of three Empires – Terran Republic, New Conglomerate or Vanu Sovereignty – to fight in an epic war for control of the planet of Auraxis.
"PlanetSide 2 sets the new standard for shooters," said John Smedley, President of Sony Online Entertainment. "With thousands of players fighting simultaneously across several beautiful, massive continents, the size and intensity of PlanetSide 2 has no equal. You've never played anything like it."
PlanetSide 2 takes features from the original game, including massive multiplayer battles, distinct empires, and enormous continents – and then adds in modern FPS and MMO features. A new Sony Online Entertainment proprietary game engine called ForgeLight is able to power advanced technology and years of development to bring a new and unique experience to the genre.
"We set out to create a massive, unprecedented game, and we succeeded. PlanetSide 2 will break records for its size and combat," said Matt Higby, Creative Director of PlanetSide 2 at Sony Online Entertainment. "Now, it's the players' turn to make history. The war stories of brutal combat, acts of valor, casualties and victories from beta testing have been epic. But, the slate is clean, and the game has launched. It's time to create legends."
Choose from one of six classes and three Empires to fight for control of key territories and resources on either Indar, Esmair, or Amerish.  With an extensive skill tree and free-form class-based system, players will be able to customize their soldier, weapons and vehicles to match their play-style, as well as the needs of their squad, outfit or empire. Battles can last for days or weeks, so players will need to build alliances and specialized combat outfits to take on long-term strategic and tactical initiatives. With the introduction of aircraft and ground vehicles, the battles will be larger and more intense than ever before – the war never ends.  In addition to the unmatched size and scale of battles, PlanetSide 2 will be the first game to integrate live broadcasting functionality through the largest video platform and community for gamers, Twitch, allowing players the ability to stream gameplay directly to the Twitch platform with a single click.
"PlanetSide 2 is designed to enable player-driven combat where teammates rely on each other to succeed and survive. With so much control in the hands of the players, every day we learn more about what they can and will do in Auraxis," said Higby. "We've launched, but development will never be done. We have tons of plans in place and content in development to help fuel years of battle."
PlanetSide 2 is now available as a free-to-play title for the PC via digital download through Sony Online Entertainment or through Steam. For players who are interested in an enhanced PlanetSide 2 experience, a Premium Membership option is available starting at US $9.99/month and includes scalable gains for resources, XP and passive cert points. Additionally, Premium Members will receive priority log-in queue access, early access to new cosmetic items and a monthly Station Cash bonus. Players who maintain their membership over time will accrue enhancements to their benefits, and players who purchase their membership in multi-month blocks will receive an increased benefit gain immediately.
Players can also purchase additional in-game content with the US $15.00 PlanetSide 2 game card sold exclusively at participating North American GAMESTOP retail locations. In addition to the choice of 1500 Station Cash™ or 30 days of Membership time, the all-new game card will grant an exclusive PlanetSide 2 virtual item, the NS11 Rifle.
Next Article
Wildstar: New Details on Star-Comm Basin Revealed - The battle over Star-Comm Basin has begun!
by Mikedot
From the depths of the darkest dungeons of Gauntlet, a brave new heroine joins the fight against the hordes of undead, Lilith the Necromancer.
by Mikedot