PlanetSide 2 Coming to Competitive Gaming With Major League Gaming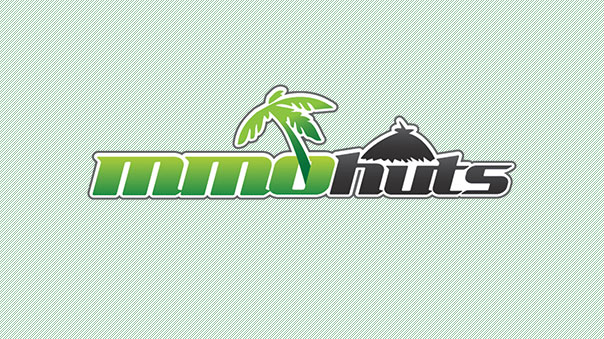 Sony Online Entertainment LLC (SOE), and Major League Gaming (MLG), the world's largest eSports league, today announced a robust partnership to introduce PlanetSide®2 to MLG's burgeoning competitive gaming audience. The year-long collaboration will span all of MLG's properties including original broadcast programming, online competition and presence at MLG events.
Over the next few months, the PlanetSide 2 and MLG teams will work closely to develop ideal competitive gameplay features and settings to showcase the massively multiplayer online first-person shooter (MMOFPS). With MLG's consult and significant community involvement, SOE has committed to creating a long-term eSports initiative within PlanetSide 2 that will highlight an exceptional massively multiplayer competitive gaming experience.
Additionally, SOE and MLG will collaborate to create original programming to air on the MLG network at www.majorleaguegaming.com and www.Twitch.tv/Team/MLG. Details and a complete broadcast schedule will be released in the coming weeks. PlanetSide 2 players around the globe will soon after be able to compete via MLG's GameBattles online competition site. Additionally, PlanetSide 2 gaming stations will be featured at MLG's first Pro Circuit event of 2013 — the Winter Championship in Dallas, Texas, from March 15-17.
"PlanetSide 2 players are extremely loyal to their chosen Empires and when it comes to battling, they are beyond competitive and truly enjoy the in-game rivalries, so it was the natural next step for us to bring PlanetSide 2 to the most competitive eSports organization," said John Smedley, President, Sony Online Entertainment. "We're excited for this opportunity to work with MLG and are confident that their competitive gaming expertise can turn PlanetSide 2 into a premiere eSports platform, allowing us to extend the game experience and deliver new ways for players to interact with other players and the broader community, while helping to further diversify and grow our audience."
"From the first time I played PlanetSide 2, I knew that it made sense for the MLG community," said Sundance DiGiovanni, CEO and co-founder of Major League Gaming. "I am excited to introduce the game to our audience and to see how it evolves along with the growing and evolving eSports landscape."
Through the partnership, MLG and PlanetSide 2 fans will have greater access to the game through the community-driven programming, GameBattles and Pro Circuit event presence. Launched in November 2012, PlanetSide 2 is a free-to-play title that has set the new standard for first-person shooters. PlanetSide 2 offers an unparalleled gaming experience where players battle in massive environments alongside and against thousands of others engaging in intense air and ground combat that spans the alien planet of Auraxis. Players join one of three Empires — Terran Republic, New Conglomerate or Vanu Sovereignty — to fight in an epic war for ultimate control and territory domination. To play PlanetSide 2 now, visit: http://www.PlanetSide2.com.
A huge update is coming to Counter-Strike Nexon: Zombies, which introduces a new game mode, event, rewards and an extensively overhauled PvP s...
by Mikedot
37Games has announced that its latest game, Fruit Warriors, will launch on August 11, 2016 at 08:00 EST.
by MissyS
StarGem Inc. and Gaijin Entertainment today announced the release of the major Evolution Factor update for the Sci-fi Action MMO Star Conflict
by MissyS