Planets³ Reveals New Name: Stellar Overload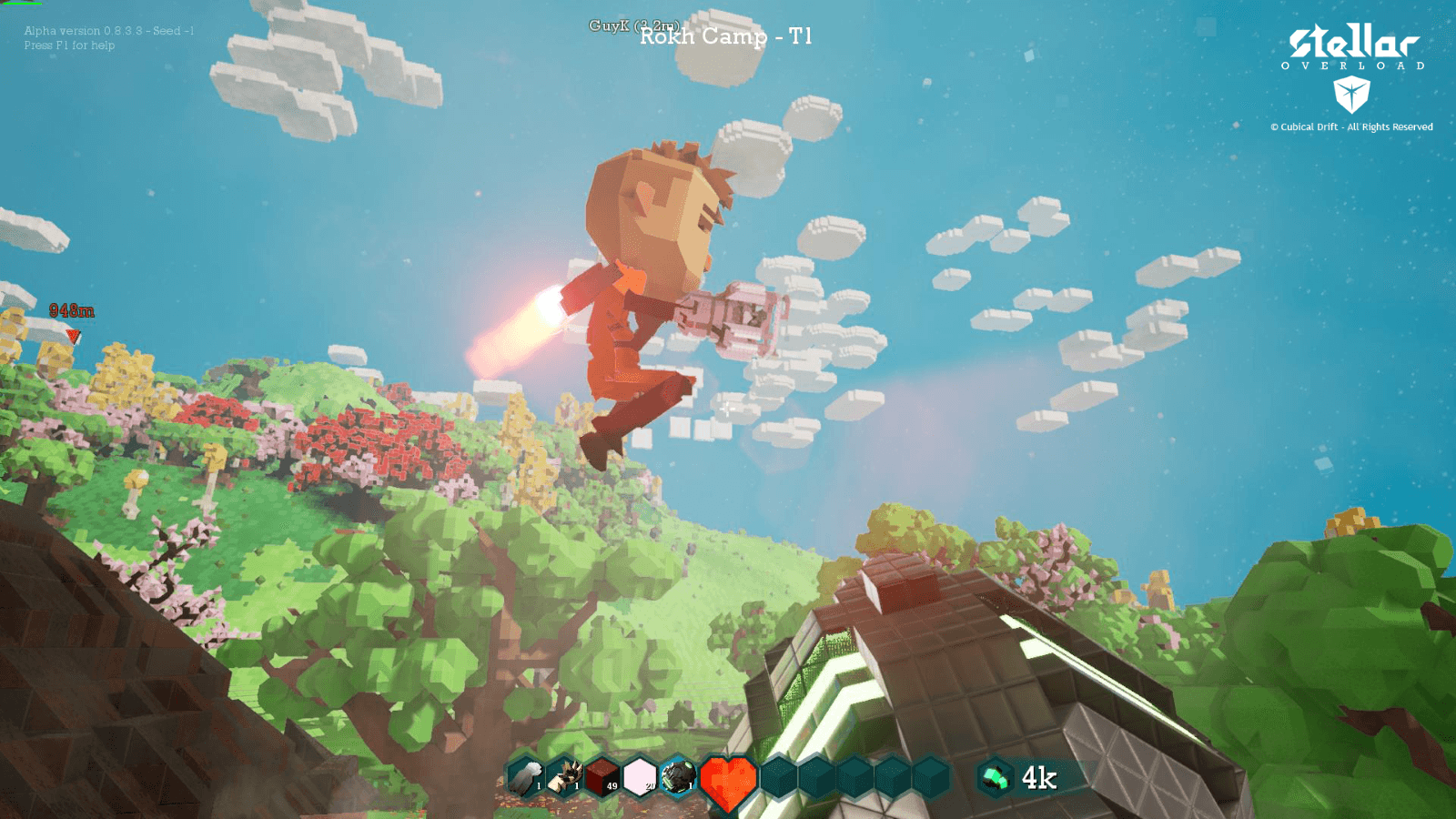 Today Cubical Drift are excited to reveal that Planets³ is now called Stellar Overload!
"After much deliberation, we've chosen Stellar Overload as the new name for Planets³!  We feel that the new name really reflects what we're aiming to achieve with the project and we'd also like to share with you, today, the solar system in which the game is based." said Michel Thomazeau, project director at Cubical Drift. "Stellar Overload is the name of an in-game cosmic cataclysm which caused mass extinction throughout our solar system.  When did it happen? Why? Even our elders have no answers. The only thing we know for certain is that every day's a fight for survival since the event. United against the alien invaders, and their infernal machines, we – the last survivors of the human race, have chosen our destiny.  We will Fight, Survive and Rebuild!"
Stellar Overload's adventures take place in a universe that consists entirely of 25cm³ blocks. The blocks can be combined in a variety of ways to build beautiful objects, elegant structures and landscape elements of all shapes and sizes. In this completely open world, freedom is the key; with entire surroundings that can be completely modulated, destroyed and recreated as you see fit with the only limit being your own imagination! But this freedom comes with its own set of challenges. For instance, to leave the planet and visit the universe, players must unlock their own personal spaceship…or build one themselves.
An important part of the adventure will take place in the depths of the planets, where danger is ubiquitous, where the player will harvest valuable resources (minerals or crystals), but mainly they'll be led there by the story in order to solve mysteries, explore dungeons and repel the enemy that's posing imminent mundicide.
Intertwined within this main story are a variety of secondary storylines; smaller branching stories which feature their own additional quests and are often linked to a native or a dungeon. These additional quests aren't necessary to complete the main storyline but for the explorer interested in discovering all the secrets of the Stellar Overload universe, these optional stories will grant them additional intel and extra loot (often better) that couldn't be acquired by any other means.
Next Article
Square Enix and Psyonix are pleased to announce that Nosgoth will be launching the first season of Nosgoth Leagues on October 1, 2015.
by MissyS
Campaign backers (including PayPal pledges) have unlocked two additional stretch goals; Love & Hate and the Shapeshifting Mask.
by MissyS
Classic strategy game Tribal Wars has just reached 50 million registered players, only weeks after announcing its 10th birthday.
by MissyS