Planets³ Kickstarter Interview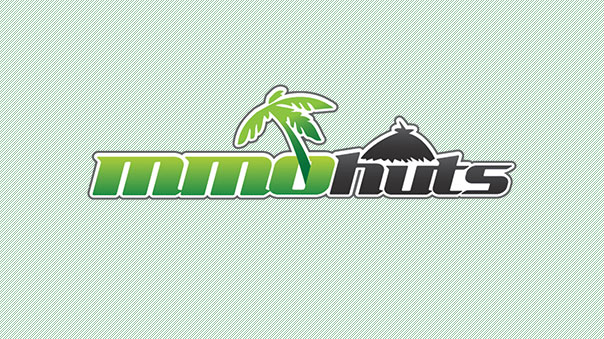 Questions by Jordan Hall (ApocaRUFF)
Answers by Michel Thomazeau, Planets³ Project Director and Cubical Drift CEO
Planets³ is an up-and-coming voxel-based free-roam RPG, similar to titles like Starbound and Minecraft but with a stronger story-driven experience. It is being developed by Cubical Drift, a team made up of individuals with many years of game development experience. Planets³, pronounced Planets Cube, hopes to combine the story-driven experience of RPGs with the free-roam and building element of sandbox games. It uses a custom built voxel engine to provide infinite creativity. Luckily, I got to sit down with Michel Thomazeau, the Project Director of Planets³, and talk about the Kickstarter project.
ApocaRUFF: Hello and thank you for taking the time to answer our questions! Please introduce yourself to our readers and tell us about what you do within the Planets³ project.
Michel: My name is Michel Thomazeau, and I am the project director of Planets³ and the CEO of the Cubical Drift Company. My main focus with the Planets³ Project is the conception and design. I help on the development too.
ApocaRUFF: Can you give us a brief overview on the project itself?
Michel: Planets³ is all about bringing RPG over a voxel world.
ApocaRUFF: What influenced you and your team to want to create Planets³?
Michel: We chose a "space adventure" because we really like all games that bring players to space like Mass Effect or StarCraft. So players will travel from planet to planet to complete the storyline. The RPG side is inspired by others game like Zelda, Skyrim or old school RPG.
We play a lot with voxel based games like Minecraft, and we think that there are a lot of things to discover with voxels. And this is why planets³ is made of voxels.
ApocaRUFF: What will set Planets³ apart from other games with similar features?
Michel: First its art, the multiple block shapes allow real diversity of creation. As you can see in the concept art, it is really something else.
Second, our game is a RPG; you will have a complete story from the start of the game to the end of the story. There will be NPCs, with their own stories, which will follow you during all your adventure, helping you to progress. There will be a simple but deep crafting system. Construction will even take part in the story.
And third: space!
ApocaRUFF: The Kickstarter page gives the impression that the game is both free-roam, yet very story-driven. Can a player enjoy the game without having to do the story-quest? What about once the story quests are over? Can we continue to play without having to start a new game?
Michel: Yes but without completing the storyline players will not be able to progress in the game. Once the storyline is complete, the players will then have access to almost all items and then can freely roam in the universe.
You will have another mode, the creative one, that will allow players to focus mainly on construction.
ApocaRUFF: How come you're going with the Ogre Engine? Does it offer any features that make it great for developing the sort of game Planets³ hopes to be?
Michel: We chose Ogre because our programmers have years of experience with this engine and because it is free. It offers some nice features, but a lot of things that you will see in Planets³ will be our custom work. For example our voxel engine is totally homemade.
ApocaRUFF: Are there any limitations to the universe in Planets³? Will it be like Minecraft where the universe is procedurally generated as you go, with no end? Or is there a point where you'll cease to find new planets?
Michel: In the first opus players will be limited to one unique solar system. Planets are created using both random and manual generation because of its storyline needs.
In the second opus we will open the universe, and there should be no limits to finding new solar systems and planets.
ApocaRUFF: On the Kickstarter page, I read that in order to progress off the first planet, you will need to work with the natives. Will each planet have its own natives? Or is that something unique to the first planet you find yourself on? Or maybe just a select few planets?
Michel: Yes each planet will have their own natives, but not everyone will have their Job Masters. The first planets will have more natives than the others.
ApocaRUFF: I have to admit that I am impressed with the number of unique fighting styles you want to make available to the game. However, I am very interested in the exact type of combat you will be using. Will it be action-based? Or turn-based?
Michel: Action based. Planets³ is based on a first person view (like FPS games), and so you will be directly in the action.
ApocaRUFF: What are some of the dungeons you have in mind for the game? What will make them unique and fun, and what sorts of rewards can players hope to get from them?
Michel:> The storyline will have its specific dungeons with specific bosses. These dungeons will be unique. Rewards will be mainly new items and resources.
ApocaRUFF: At a first glance, the release dates for the Race to Space and Space Enemies versions of the game are a bit heart breaking. Race to Space is planned for Fall of 2015, while Space Enemies is all the way in 2017. Can you tell us a bit about the two different versions of the game, what they offer, and why Space Enemies won't be coming around until 2017?
Michel: We want to make a great game, and that takes a bit more than a few months. Space Enemies is the game we want to create but it was too much to ask for backers to wait 4 or 5 years before playing the game. So we choose to "cut" the game in 2 parts. Race to Space will be a complete and viable game, but the story will not end.
ApocaRUFF: Your Kickstarter campaign seems to be doing very well, with $178,000 of your $250,000 goal and nine days still left. However, does Cubical Drift have a plan in place just in case the Kickstarter goal isn't met? Or will that be the end of Planets³?
Michel: A failed Kickstarter campaign will not induce the end of Planets³; it will just make things harder.
We need funds to continue the development. And I hope, if Kickstarter failed, that I will successfully convince investors.
ApocaRUFF: Once again, thank you for your time and for answering all of our questions. Is there anything else you would like to add? Any message for our readers?
Michel: Thanks you for this interview! Support us on Kickstarter, together we will make a great game.
Be sure to check out the Planets³ Kickstarter! They're almost there but need support like yours to finish strong this week!
Also check out their Greenlight campaign!
Next Article
Maplestory's Eluna Event is live today! In it, players will have thirty minutes to excavate Elunite Crystals, which will give players EXP...
by Ragachak
Once again, Blizzard did a great job porting a hero from a first person shooter into a MOBA.
by Abubakr
JamesBl0nde is now live on Twitch.TV with a special post-Thanksgiving stream. Join us for special giveaways in Trove and SMITE, and we might b...
by JamesBl0nde