Perfect World International launches Genesis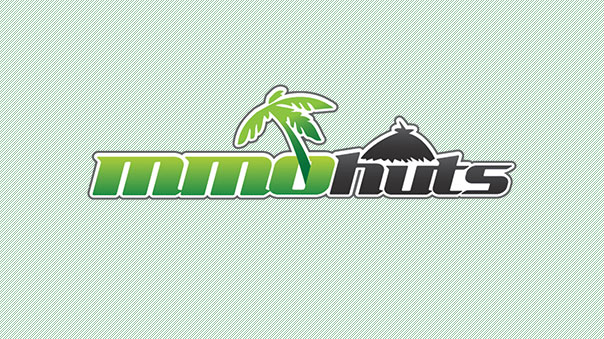 Perfect World International has launched its latest major free expansion, Genesis.
The update adds two new classes, Mystics (magical summoners) and Seekers (two-handed sword users), both from the new Earthguard class unveiled in the game's storyline. Runecrafting, a new manufacturing skill, will let players create new enhancement items. Five new territories have been added to Territory Wars, and guilds may now build their own guild base.
Perfect World also publishes Forsaken World, Legend of Martial Arts, Battle of the Immortals, Jade Dynasty, and Ether Saga Online.
Perfect World International Gameplay Screenshot
Source:
Patch Notes Version 484

Released March 2, 2011

PWI: Genesis Expansion is here!

2 New Classes

A whole new world opens up as a new race rises from below. Experience Perfect World through the eyes of the Earthguard. Become a heavy sword weilding Seeker, or the magical Mystics who summon monsters to fight by their side!

*As with the Rising Tide expansion, the Earthguard will receive their Demon/Sage content in a future update.

New Manufacturing skill — Runecrafting

Unlock the mysteries of these runes and empower your gear and become the ultimate fighter! Everything gets started with the new Envoys next to General Summers. Remember, performing Bounty Hunter Dailies will reward you with the Tokens you need to learn this new skill! Check out our article here for more information: http://www.perfectworld.com/news/?p=192381

Territory Wars Changes

First off, there are 5 new territories for factions to fight over!

Secondly, a Territory Map Reset! The map has been reset to default. The stage is set for a whole new land grab race to begin. Will your faction be the next to conquer all of Perfect World?

Known Issue:

While the rewards remain as 10 Million Big Notes, the text on the TW map still says Mirage Celestones. This will be fixed in a future update.

For more information on the Territory War Map reset, check out our article here: http://www.perfectworld.com/news/?p=195931

Guild Bases!

Level 3 Factions can now set up their own base of operations.

To start a guild base, you must have the following requisites:

Level 3 Faction Leader

Mysterious Chips

Ten Million Big Notes

Ultimate Substance

Warsong Emblem

Inside this base your faction will have access to exclusive daily events and be able to craft powerful items found only inside the base.

For more information on Guild Bases, check out our article here: http://pwi.perfectworld.com/news/?p=197651

New Improved UI

Yep, we've re-done the UI to catch up with modern days! Along with the new UI we also tweaked the font a little =)

Leveling Guide

Whenever you level up, you will now be greeted with help text gives you suggestions about mobs you should kill, gear you should obtain, and quests you should complete.

Supply Stash Change

Items in the Supply Stash have been updated with several new items. *Please note that some gear now have a time duration.

Known Issues:

Event Calender – The Even Calender has been disabled for the time being. This will be returning in a future update.

Duke Blacke Shouts – Duke Blacke is once again mouthing off. But don't worry, we'll quiet him up again soon enough.

Minor Localization Changes

=)

Coming Soon!

Even though this is a hefty expansion, there is still more to come! Here are some things to look forward to:

Updated DQ Rewards and new ways of earning DQ points

New Holiday Events!

New Daily Events!

Updates to the Marriage Couples Quest <3

Extra perks for being married!

Actual bug fixes!

..and (the obligatory) much much more!
Next Article
The Fantastic Chronicles continue in Contest of Champions, with one of the founding members of the Fantastic Four - Susan Storm!
by Ragachak
Crowfall's latest developer blog reveals that the team is taking a new approach to the game's armor system.
by MissyS
You'll be chasing glory at top speed when you play Battlefield Hardline: Getaway, coming January 2016.
by MissyS